Today, I share an interview I did on The Self Publishing School podcast, with host Chandler Bolt. You'll learn how I was able to successfully (and, at times, unsuccessfully) write a book with ADHD. I'll also provide amazing tips on getting into the right mindset/environment to finish that next big project.
You'll also find out:
What inspired my first book
Why my first book was profitable for me (long-term)
Why my experience with a ghostwriter was painful
My struggles with writing a book
The silver lining I found through all the writing struggle
How I adapted my writing style re: ADHD
What I need to do to get into my creative mode
The role exercise plays in productivity
How I put my brain health above all things (during the writing process)
How different types of ADHD correspond to medication
Chandler's experience with Adderall
Why I feel like it's a blessing I wasn't diagnosed with ADHD until later in life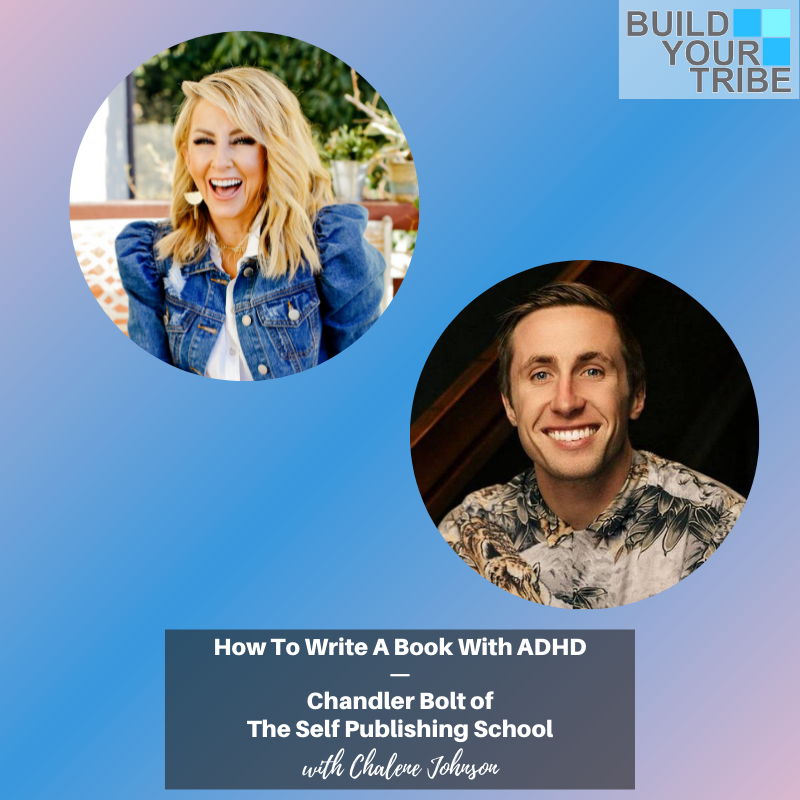 Important Links from the Show
Click here to subscribe to Build Your Tribe!
Click here to rate and review!
Make sure you scroll down, tap to rate with 5 stars, and then select, "Write a Review." Then be sure to DM me with a screenshot and I'll do my best to read your review on the air! 
Check out The Self Publishing School Podcast
Learn more about Chandler and his books! SelfPublishing.com
If you liked this episode, check out Episode #333 – 14 Steps To Write Your First Ebook
Leave me a message about this episode!
To submit requests for The Chalene Show: thechaleneshow@chalenejohnson.com
To submit requests for Build Your Tribe: buildyourtribe@chalenejohnson.com