This is an interview all women need to hear! Dr. Sarah Hill is a research psychologist who studies women, psychology, and health. Recently, she has turned her expertise to uncovering what we know and don't know about the impact of the birth control pill on the brain. Hence, her new book: This is Your Brain on Birth Control. Get ready to listen to an eye opening interview on women's health and the shocking lack of research involved in this field.
You'll also learn…
Has Dr. Hill received pushback on her research?

Why Dr. Hill wrote her book

Some of the surprising ways birth control can influence a woman's body and brain

What risk factors should we consider re: birth control

Does the type of hormonal contraceptive (e.g., NuvaRing, IUD, patch, etc.) make a difference in how they affect us?

My personal birth control story, how many years I was on it and why

How does birth control affect anxiety and stress response

The dirty little secret of research science (when it comes to men and women)

What to do when your daughter's OBGYN is recommending birth control to solve other issues (e.g., skin problems, cycle irregularity, etc.)

Why doctors immediately prescribe a pill instead of inquiring about the patient's diet or sleep, etc.

Is there an increase in the amount of infertility in women due to having been on some kind of hormonal contraception?

The difficulties women experience coming off of hormonal contraception

Dr. Hill's experience coming off of birth control re: her brain, thoughts and feelings

The psychological trade-offs women don't know their making when taking the pill

Other than abstinence, what additional options — aside from birth control — do women have (to avoid the risk of pregnancy)?

Should parents consider birth control for their teenage daughter suffering from terrible acne?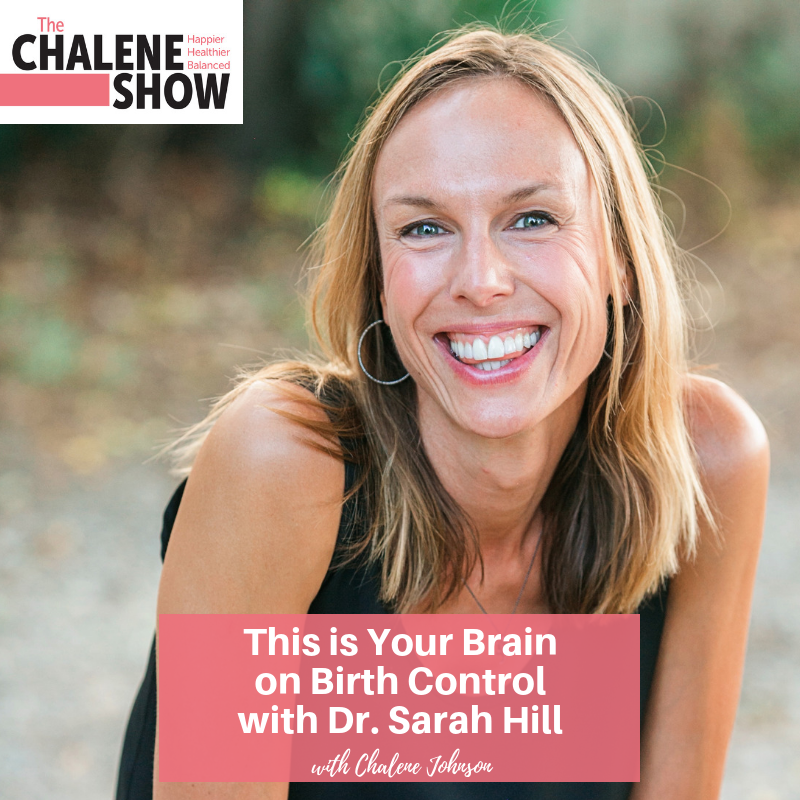 Important Links from the Show
Click here to subscribe to The Chalene Show!
Get Dr. Sarah's book: This is Your Brain on Birth Control
Book recommendation: Beyond the Pill
If you liked this episode, check out Episode #428 – 12 Signs of Hormone Imbalance
Leave me a message about this episode!
To submit requests for The Chalene Show: thechaleneshow@chalenejohnson.com
To submit requests for Build Your Tribe: buildyourtribe@chalenejohnson.com