On today's Quick Tip Tuesday, Dean Graziosi shares a powerful 3-step exercise that'll help you gain more clarity in what you want for your future. This episode purposely released a day early so that you may take full advantage of an amazing opportunity — starting Tuesday, May 11th!
You'll find out:
How to empower yourself to make the decision to make the life you want
2 things that'll make the difference in your success (as the world opens back up)
Why you must get brutally honest with yourself (and what that looks like)
Why we make decisions
How to get where you want to go in life
The main reason Dean wants next-level success
The importance of knowing your true WHY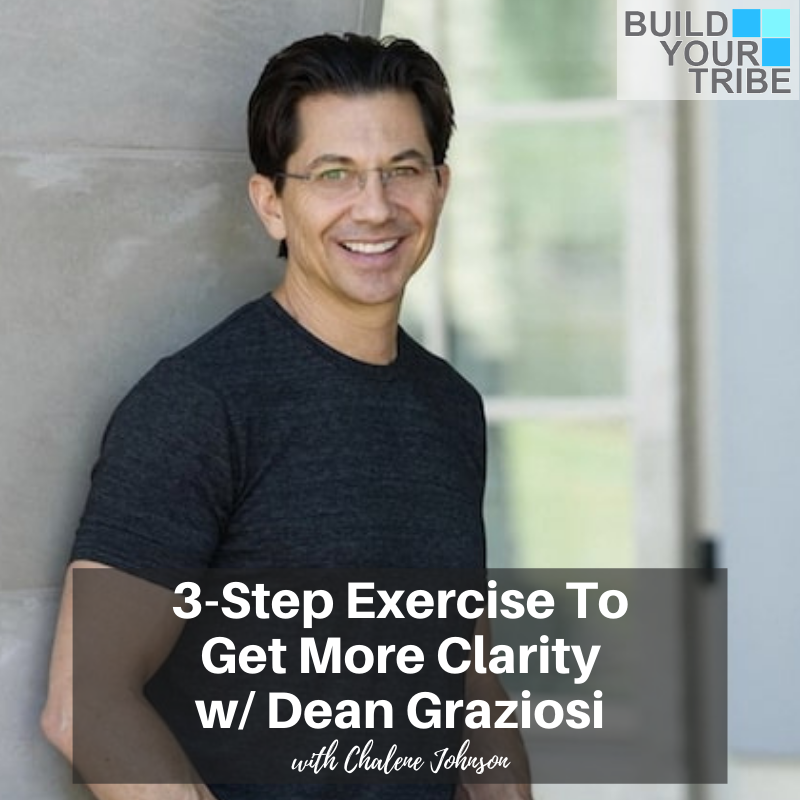 Important Links from the Show

Click here to subscribe to Build Your Tribe!
Click here to rate and review!
Make sure you scroll down, tap to rate with 5 stars, and then select, "Write a Review." Then be sure to DM me with a screenshot and I'll do my best to read your review on the air! 
Follow Dean on Instagram, @deangraziosi
Check out Dean's site: DeanGraziosi.com
If you liked this episode, check out Episode #481 – Don't Ask How, Ask Who — with Dean Graziosi
Leave me a message about this episode!
To submit requests for The Chalene Show: thechaleneshow@chalenejohnson.com
To submit requests for Build Your Tribe: buildyourtribe@chalenejohnson.com