We all can relate to going down the social media rabbit hole! Especially during this moment in our history when people are finding themselves with extra time and high levels of emotional instability. So today, I'll give you actionable tips — you can put into play right now — that'll improve your mood, relationships, self-confidence and daily productivity.
You'll also find out:
What studies are showing about social media usage during this pandemic
My definition of being in a rabbit hole
What the overuse of social media does to your brain
The importance of planning a better escape
My recent experience escaping to social media
How to plan more productive escapes than scrolling
Why you must set a goal for going online
Different goals /objectives to employ when opening up your social apps
Why it's recommended to set a time limit for going on social media
When I recently broke one of my own social media rules
The question to ask yourself when you're heading down a rabbit hole
Why it's so easy to get lost in cancel culture (and how to break that cycle)

Why now, more than ever, we have to learn the importance of being intentional with our time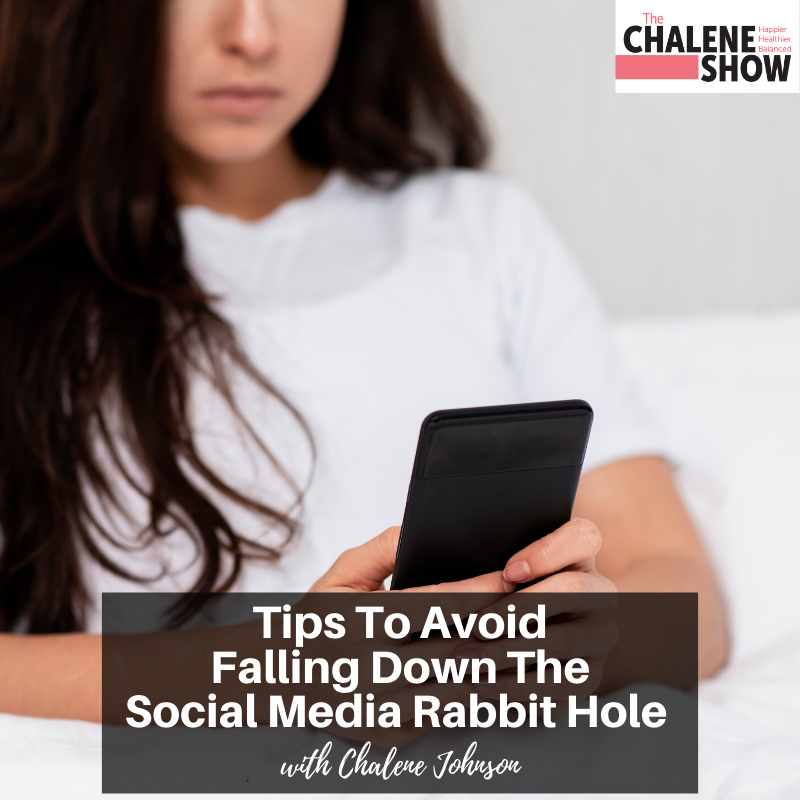 Important Links from the Show
Click here to subscribe to The Chalene Show!
Click here to rate and review!
Make sure you scroll down, tap to rate with 5 stars, and then select, "Write a Review." Then be sure to DM me with a screenshot and I'll do my best to read your review on the air! 
Learn all the latest tips and tricks to grow your Instagram Account by training with Brock and myself! Just go to 5DayGrowth.com and sign up! But hurry, there are limited spots!
If you liked this episode, check out Episode #481 – Say No To These Things and Be Happier
Leave me a message about this episode!
To submit requests for The Chalene Show: thechaleneshow@chalenejohnson.com
To submit requests for Build Your Tribe: buildyourtribe@chalenejohnson.com