Do you believe you have the potential to make your life as a whole — or any area of your life — better? Most likely, all of us would answer with a resounding YES! Honestly, what makes us feel so alive and excited every day is knowing that there's more out there for us, right? Well, in this Live episode, I'm going to help you take inventory of many aspects of your day-to-day life and show how you can improve upon the ones you are least satisfied with! Get ready to follow along with my live audience!
You'll hear…
How to score your level of satisfaction

Why feelings of your own significance (in this world) matter

What to do if you're in the middle of your struggle

Bret's one-time addiction and mine and how we overcame

The importance of mindset to changing your ways and how to change yours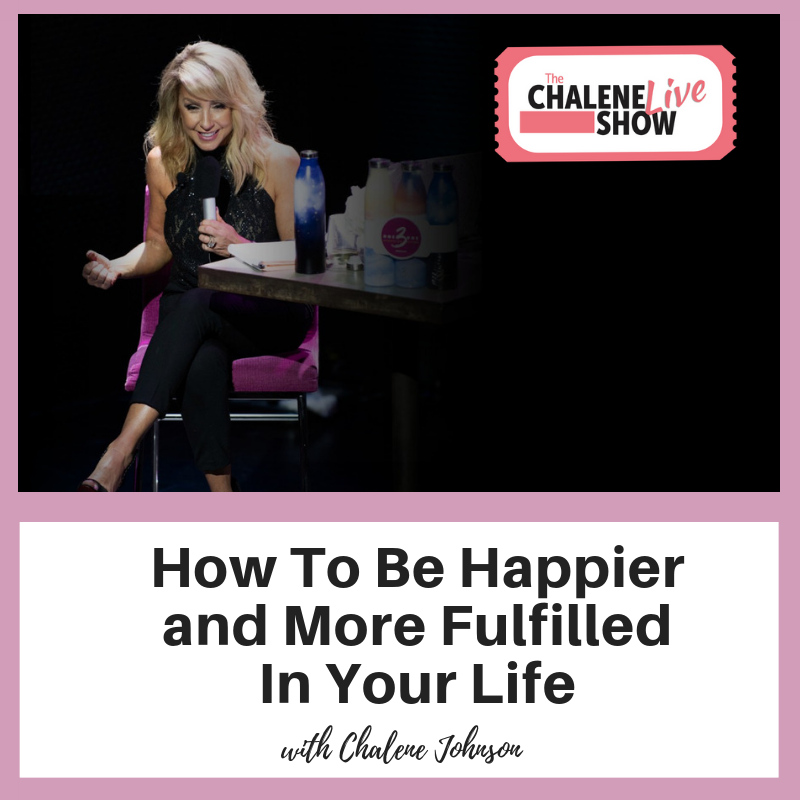 Important Links from the Show
Click here to subscribe to The Chalene Show!
If you liked this episode, check out Episode #319 – Dream Big! How to Stop Selling Yourself Short – Car Smart
Leave me a message about this episode!
To submit requests for The Chalene Show: thechaleneshow@chalenejohnson.com
To submit requests for Build Your Tribe: buildyourtribe@chalenejohnson.com