Today, I talk with Jamie Kern Lima — founder of IT Cosmetics. We'll discuss Jamie's journey, including: years of rejection, self-doubt and financial hardship, the skin condition which proved the impetus for creating her own makeup line and overcoming incredible odds to, eventually, sell her makeup brand for over 1 billion dollars!
You'll find out:
How I discovered Jamie
What set Jamie apart when she debuted her makeup on QVC
Why Jamie started IT cosmetics
How Jamie took her angry emotions (back in the day) and turned them into inspiration
Jamie's backstory
The commonality those share who are successful on QVC
Where Jamie's marketing prowess comes from
How to go deeper on your WHY so you don't lose motivation
Jamie offers her thoughts on the sacrifices she has made to achieve extraordinary success
Different levels of Imposter Syndrome that Jamie experienced throughout her career
How much pressure Jamie feels / felt to live up to her image (with her community / fans / audience)
The power in sharing your insecurities and flaws
What took the biggest toll in her marriage (as business partners, too)
How Jamie and her husband repaired their relationship
The truth behind Jamie's work addiction
The ways Jamie hopes to empower women
Jamie's #1 suggestion for not taking rejection / criticism personally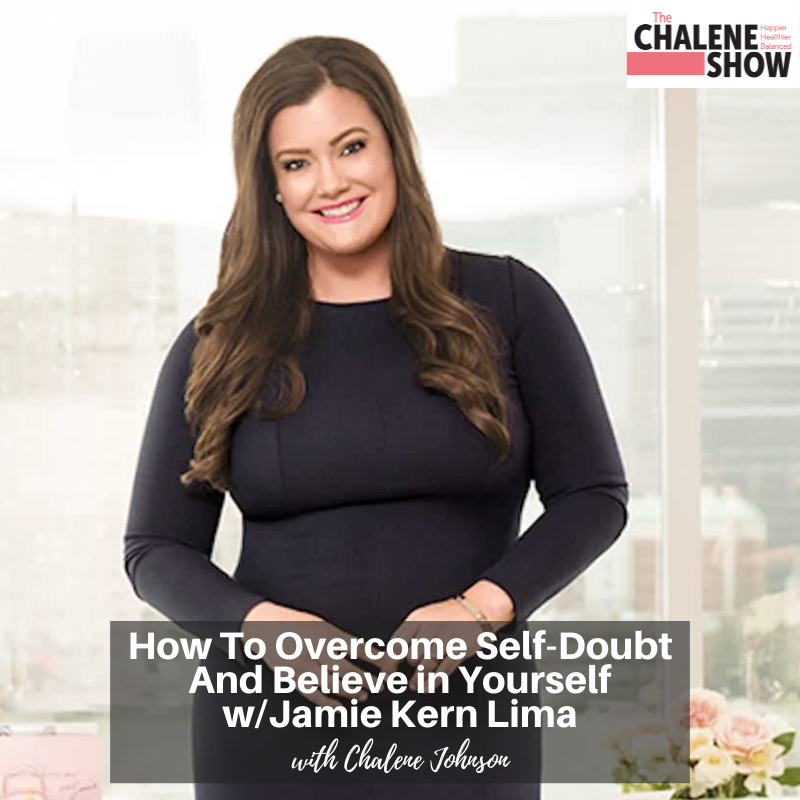 Important Links from the Show
Click here to subscribe to The Chalene Show!
Click here to rate and review!
Make sure you scroll down, tap to rate with 5 stars, and then select, "Write a Review." Then be sure to DM me with a screenshot and I'll do my best to read your review on the air! 
Learn about Jamie: www.JamieKernLima.com
Get Jamie's book: https://www.believeit.com
Follow Jamie on Instagram: @JamieKernLima
If you liked this episode, check out Episode #596 – How to Crush Self Limiting Beliefs
Leave me a message about this episode!
To submit requests for The Chalene Show: thechaleneshow@chalenejohnson.com
To submit requests for Build Your Tribe: buildyourtribe@chalenejohnson.com