In this "best of" episode, you'll hear Brock in all his glory sharing his top 2019 Social Media tips! We'll review a myriad of his popular topics from the year, including: authenticity, social media engagement and growth hacks!
You'll find out…
Common mistakes people make on Instagram
The 6 best ways to show authenticity on social media
How to get the most out of your TikTok experience (as a user and creator)
How to communicate negative life stuff the right way on social media
Tips on how to be consistent on social media (i.e., posting more often)
What is surface acting and why you shouldn't do it on social media
Different types of posts you can create on Instagram
The importance of variety on Instagram and how to keep your audience engaged
Why you should use hashtags on IG Stories (and how to use them right)
Things to keep in mind when posting on Instagram re: the algorithm
Quality vs quantity when posting
How to take advantage of your feed (on IG) to promote your Story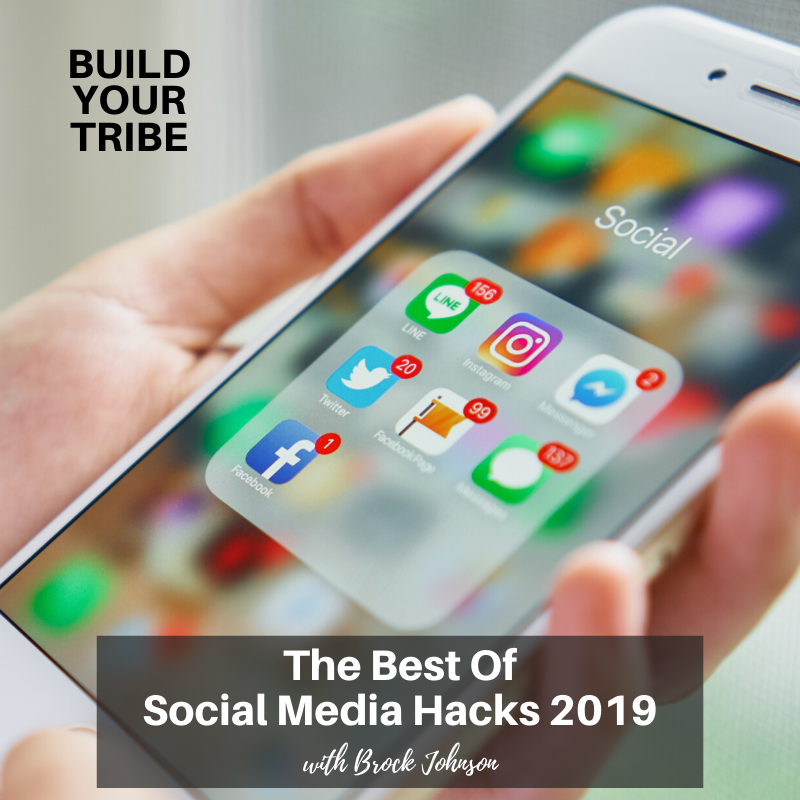 Important Links from the Show
Click here to subscribe to Build Your Tribe!
Follow Brock on Instagram: @Brock11Johnson
Follow Brock on TikTok: @brock11johnnson
If you liked this episode, check out Episode #299 – Why Instagram Hashtags Matter with Brock Johnson
Leave me a message about this episode!
To submit requests for The Chalene Show: thechaleneshow@chalenejohnson.com
To submit requests for Build Your Tribe: buildyourtribe@chalenejohnson.com