While having boundaries in life is certainly a good and healthy thing, there are times when it can become problematic. Today, I break down this topic, sharing: the 3 types of boundaries, how boundaries affect different kinds of relationships (from kids to partners to in-laws), when boundaries become rigid/unhealthy/inconsistent, how to establish healthy boundaries, and more!
You'll find out:
The impetus for why I wanted to do this episode
What is a boundary
Examples of boundaries re: different relationships (e.g., with kids, friends, romantic partners, in-laws, etc.).
What are overly rigid boundaries that, in the long run, will hurt you
Why a boundary is a fence and not a brick wall
Why people with no boundaries tend to have no real identity
What healthy boundaries look like (with lots of examples)
How consistency plays a role in setting up boundaries
How to communicate a boundary (the right way / the wrong way)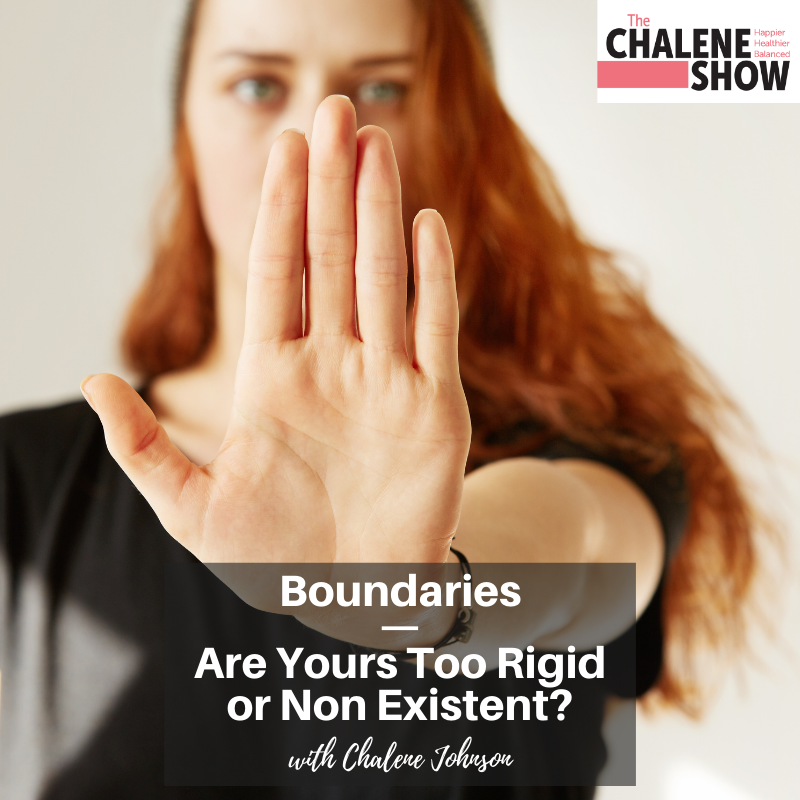 Important Links from the Show
Click here to subscribe to The Chalene Show!
Click here to rate and review!
Make sure you scroll down, tap to rate with 5 stars, and then select, "Write a Review." Then be sure to DM me with a screenshot and I'll do my best to read your review on the air! 
If you liked this episode, check out Episode #688 – How to Embrace Negative Feedback
Leave me a message about this episode!
To submit requests for The Chalene Show: thechaleneshow@chalenejohnson.com
To submit requests for Build Your Tribe: buildyourtribe@chalenejohnson.com