This episode is a follow-up to Episode 500 — where Bret and I break down our 7 streams of income. Brock feels #500 may have represented a veteran entrepreneur's perspective, so, today, he decided to break down his 6 streams of income from the angle of the new(er) entrepreneur. Regardless of where you are in your entrepreneurial journey, you'll find tons of value in both episodes! 
You'll find out:
The 7 categories of income streams
Brock's streams of income within said categories
Why it's imperative to grow your streams of income ONE at a time
Details behind Brock's LLC
Who you should compare yourself to when saving/investing
What is an appreciated asset
What are affiliate sales
Why it's imperative to start small
The power of just getting started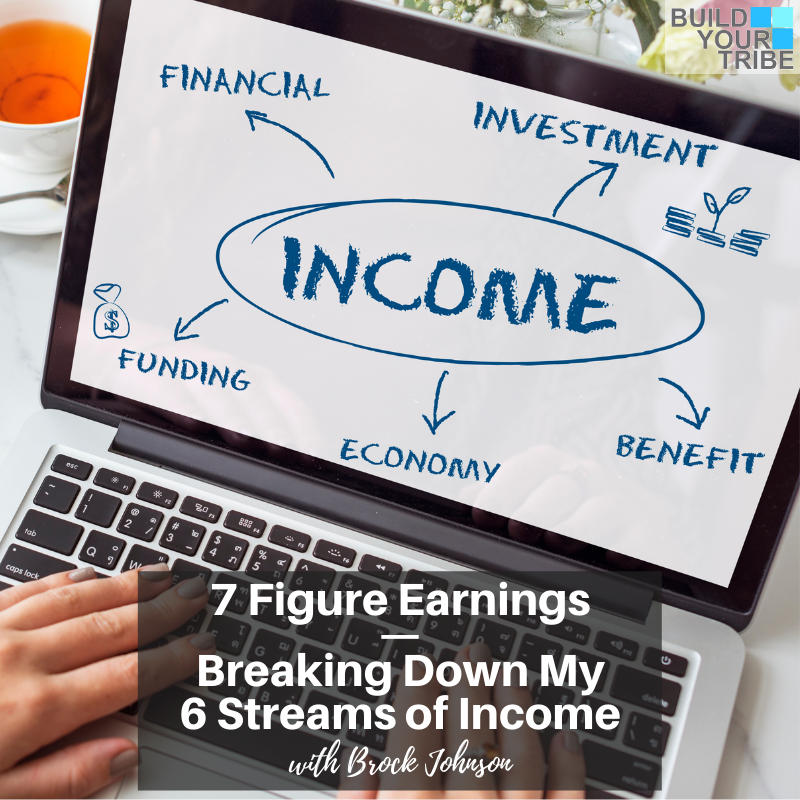 Important Links from the Show
Click here to subscribe to Build Your Tribe!
Click here to rate and review!
Make sure you scroll down, tap to rate with 5 stars, and then select, "Write a Review." Then be sure to DM me with a screenshot and I'll do my best to read your review on the air! 
If you liked this episode, check out Episode #500 – 8 Figure Earnings | Breaking Down Our 7 streams of Income
Leave me a message about this episode!
To submit requests for The Chalene Show: thechaleneshow@chalenejohnson.com
To submit requests for Build Your Tribe: buildyourtribe@chalenejohnson.com