Today's episode is basically a free $10k business consultation! I welcome returning guest, Adi Arezzini (co-founder of Teami Blends), back onto the show. Adi is one of the leading authorities in how to successfully use Influencers to market your products — the right way. You'll learn, step by step, her exact process on how to do this! Get ready to take some notes because this episode is going to help you more than you know!
You'll find out:
Why I think Adi's message is golden
Adi's background story
The mentality you need to build your brand (which Adi used to build her product from the ground up)
What Adi terms as "bots" and "affiliate marketing" in social media (that doesn't work)
Why an Ambassador & Influencer can mean the same thing
What is an Affiliate Relationship
Why you have to find Influencers who have a direct impact on their followers buying decisions
How to get over the fear of reaching out to Influencers
How to find the right Influencer who aligns with your values
How many followers do micro Influencers have
Why micro Influencers are often more trusted than bigger Influencers
How to best reach out to micro Influencers
How important it is to customize your first reach-out to a micro Influencer
What Adi calls an Origin Account
How to personalize your template for reaching out to Influencers
Do you need to be following Influencers before reaching out to them?
How to create affiliate codes / links
Why Influencers don't owe you anything
Why / how it's your responsibility to follow up with Influencers re: your product
How to handle Influencers not doing anything with the product(s) you send them
Adi's experience with Influencers whose sales fluctuate and why
Adi's recommendation for how many micro Influencers to test your product with
What motivates Influencers to work with you
Why you need to repeat (and repeat!) working with Influencers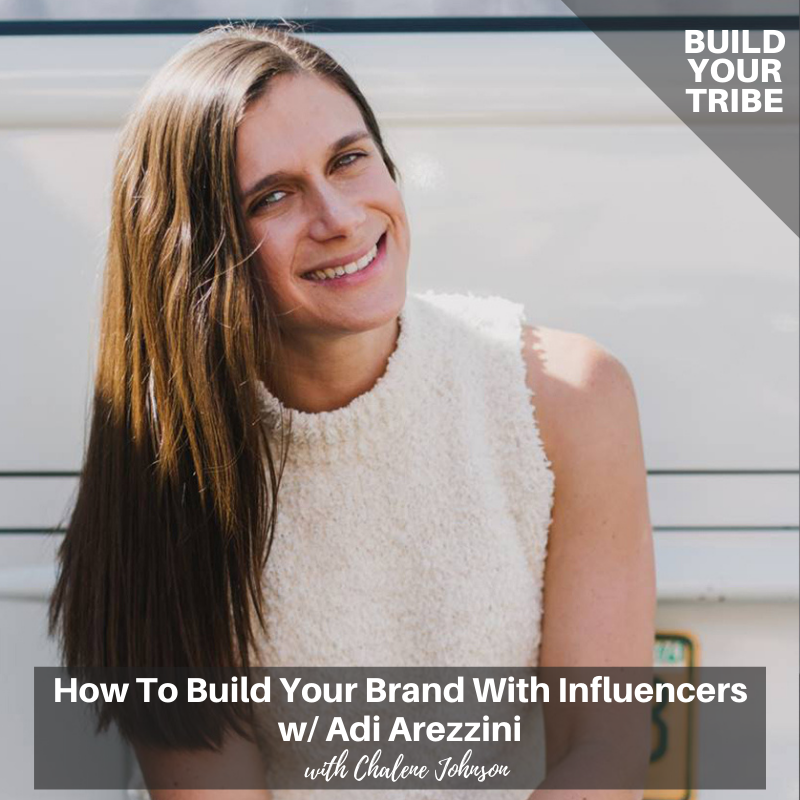 Important Links from the Show
Click here to subscribe to Build Your Tribe!
Click here to rate and review!
Make sure you scroll down, tap to rate with 5 stars, and then select, "Write a Review." Then be sure to DM me with a screenshot and I'll do my best to read your review on the air! 
Follow @adiarezzini on Instagram
Follow Teamiblends on Instagram
Visit the Teami Blends Website at Teamiblends.com
If you liked this episode, check out Episode #304 – From Personal Trainer to 8 figure Mega brand in 5 years with Adi Arezzini of Teami Blends Part 1 
Leave me a message about this episode!
To submit requests for The Chalene Show: thechaleneshow@chalenejohnson.com
To submit requests for Build Your Tribe: buildyourtribe@chalenejohnson.com