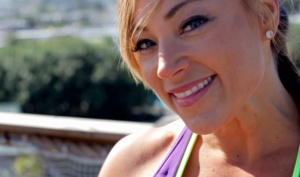 Today's episode is for anybody who has struggled with body issues or anybody who helps today's children develop positive attitudes towards their own bodies, especially parents and teachers. Chalene talks with entrepreneur and fitness instructor, Mindy Lawhorne, about her personal struggles with her self-image from childhood. While not the heaviest child in her grade, due to her own perceptions of herself (fueled unintentionally by some in her family), Mindy always felt less than she was actually worth. Her story is ultimately a triumphant one – she's successful, happy, and has a beautiful family – but, it's still a good reminder to all of us that what we say to a child can make a big difference in their lives – both positively or negatively. So, listen to Mindy's story and then make sure you let everyone around you know that they're loved for who they are.
CONNECT WITH MINDY!
Facebook >> www.facebook.com/Mindy-Lawhorne
Instagram >> https://instagram.com/mindylawhorne/
Website >> http://www.mindylawhorne.com
***
Hey! Did you know Build Your Tribe has been resurrected? We had so many request to revive this show, so we brought it back. Listen Now >> https://itunes.apple.com/us/podcast/build-your-tribe
Already a devoted listener to The Chalene Show? Leave me a voice message about what topics you'd like to hear on the show or your feedback on a particular episode >> LEAVE A MESSAGE. I would also love for you to leave me a review on iTunes! It's kind of like my tip jar >> LEAVE A REVIEW.
Let's Connect!
Chalene on Facebook: www.facebook.com/chalene
Chalene on Instagram: www.instagram.com/chalenejohnson
Chalene on Pinterest: www.pinterest.com/chalenejohnson
Chalene on Twitter: www.twitter.com/chalenejohnson
Helpful Resources:
Chalene's Courageous Confidence Club: www.courageousconfidenceclub.com
This program gives you the tools you need to build confidence in every area of your life. You are supported by a group of people who are going through the program with you and are a sounding board for decisions and opportunities. This program will get you unstuck from your current situation and will teach you the steps needed to get your life in the direction you want!
For help with goal setting and determining your life's priorities, check out Chalene's 30 Day Push Program: www.30daypush.com
For health and fitness advice from Chalene, head to www.cj7day.com to download her FREE program with complementary workout videos!