With the advent of social media, building a personal brand seems all the rage these days. But, for many, the thought of branding oneself seems daunting, out of reach, confusing and scary. Today, both me and my guest, Rory Vaden — New York Times best selling author and co-founder of The Brand Builders Group — take a deep dive into the topic of Personal Branding. You'll hear steps and tips (more than you could ever possibly have imagined) when it comes to creating / uncovering your very own personal brand and, not to mention, the impact it can have on the success of your business!
You'll also find out:
What scares a lot of people about creating their own personal brand
What Rory and his team help people find in themselves (and their business)
How colors and shade make you unique
The importance of narrowing down the problem you solve to ONE word (and why you must)
Why most personal brands fail
How to know when it's time to branch outside of what you and your brand are most known for
Why you're always most powerfully positioned to serve the person you once were
Why it's hard to be passionate when you don't have clarity
How and why Rory and his team prefer to guide vs teach clients
Why I feel the brand strategists who work on Rory's team are on another level
Why and how it's possible to do the right thing in the wrong order
What Rory calls the DARES
Why one-on-one coaching is so rare today (and how Rory's team stands apart)
What a Personal Brand means to Rory
Why you don't have to create your own thing when doing social media
Why the most successful network marketers are leading with their personal brand vs their product
The level of experience Rory's prospective clients need to be at
What Rory and his team call the PAIDS
How to have companies pay you to have access to your audience
The difference between ads / affiliates / deals
The 4 primary things Rory's team helps clients with in Phase 1 of Brand Builders
How Rory's team helps you both pay your bills today and design your dream lifestyle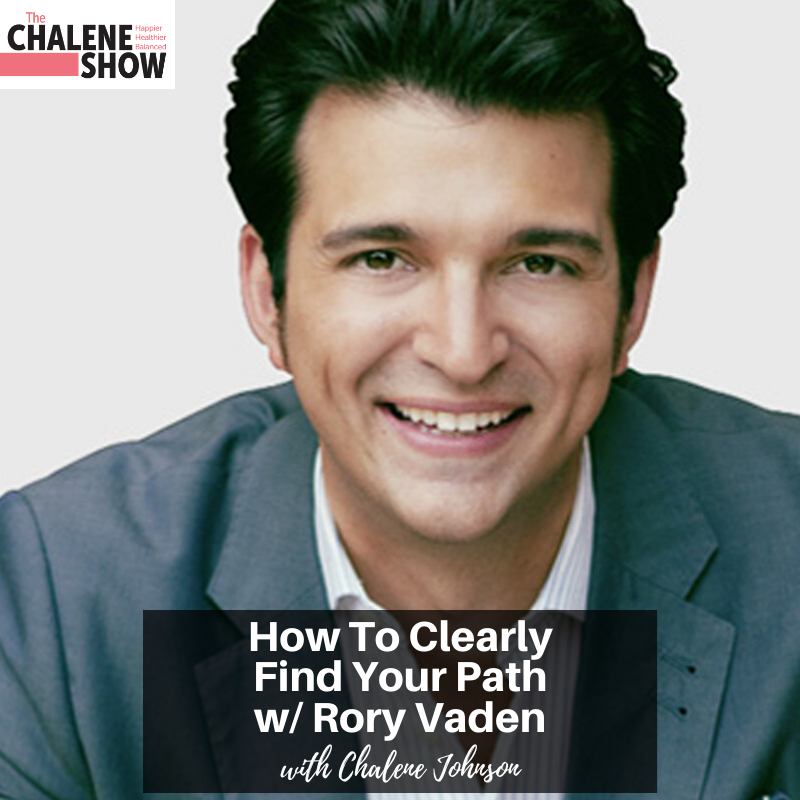 Important Links from the Show
Click here to subscribe to The Chalene Show!
Click here to rate and review!
Make sure you scroll down, tap to rate with 5 stars, and then select, "Write a Review." Then be sure to DM me with a screenshot and I'll do my best to read your review on the air!
Schedule Your FREE Strategy Call at Chalene.com/Rory!
Learn more about Rory and The Brand Builders Group
Follow Rory on Instagram and Twitter
If you liked this episode, check out Episode #463 – Why You Need to Drop Your Plan B if you Want to Be the Best with Bo Eason
Leave me a message about this episode!
To submit requests for The Chalene Show: thechaleneshow@chalenejohnson.com
To submit requests for Build Your Tribe: buildyourtribe@chalenejohnson.com