No doubt, like the rest of the world, you're currently being inundated with Coronavirus doom and gloom. So, I decided to provide a little escape, today, by shifting your focus to the many blessings currently in your life — even amidst this surreal and chaotic time. Also, you'll hear super inspiring voice messages from Lifers who are choosing to stay positive during these days of uncertainty!
You'll find out…
How I discovered I don't have the worry gene

The kind of worry that does affect me

Why this time — more than ever — reiterates what I've been teaching for years

My declutter challenge

Examples of blessings in my (personal and work) life during this time of chaos

The importance of believing in a higher power — especially at times of uncertainty

How negative thoughts grow and how to stop them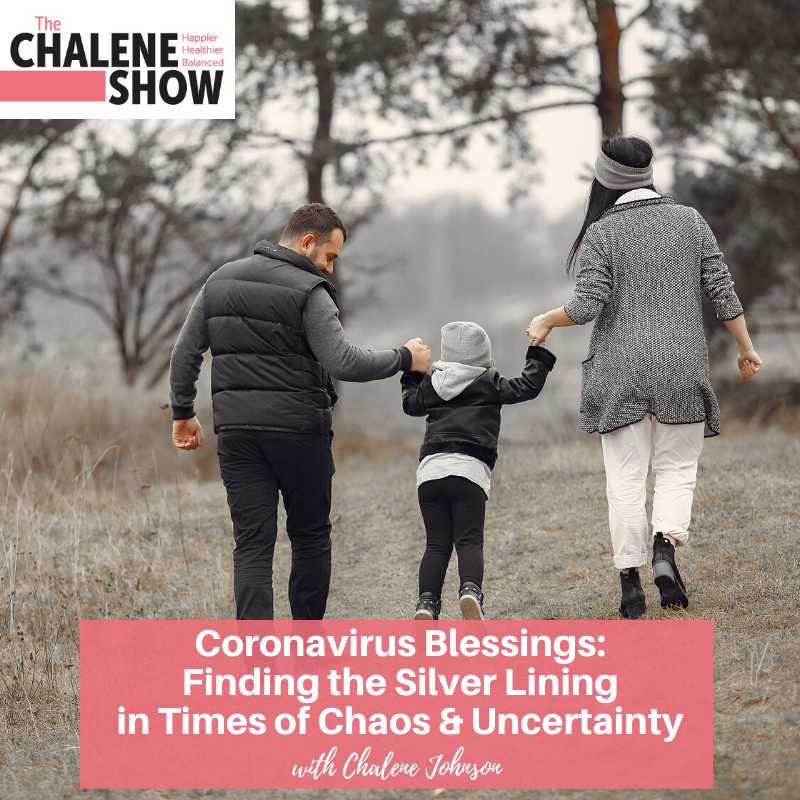 Important Links from the Show
Click here to subscribe to The Chalene Show!
If you liked this episode, check out Episode #545 – How To Fight Fear and Stay Calm During Coronavirus Chaos
Leave me a message about this episode!
To submit requests for The Chalene Show: thechaleneshow@chalenejohnson.com
To submit requests for Build Your Tribe: buildyourtribe@chalenejohnson.com