Personal style can have a major impact on one's confidence, creativity, and identity. Not to mention, the way we choose to portray our look is often how we're perceived by the outside world. As a matter of fact, based on your personal style, people make assumptions — fairly or unfairly — about your intelligence, income, competence, and your age. So, in this episode, we're going to take a very honest look at YOUR personal style! From makeup to hair to clothes! With my tell-it-like-it-is guidance… you might just decide it's time for an update!
You'll find out…
What to keep in mind before even considering your style

Who I created this episode for

Why we get stuck in a style rut

Why it's important to invest in really high quality pieces

Why you can't use the same foundation (makeup) for years

How to line your eyes in 2020

The current style for brows

Why I changed my Bon Qui Qui's (i.e., fingernails)

What's not working with lipstick and lipliner

If women over a certain age should cut their hair

My thoughts on hair extensions

Why you shouldn't follow every trend (i.e., know your body type)

Styles that don't look good on me

Which beauty tip I'm choosing to ignore

Why I love Rent The Runway and how I use it

Clothing styles that are very in for younger women, but don't work for older women

The ideal clothing combination for what you wear on top and bottom

Why you should take risks with your choices in shoes

Clothing items you might want to spend a little more on

Where to shop for trendy items at a lower price

The value of reaching out to your girlfriends and getting their opinion / advice on your style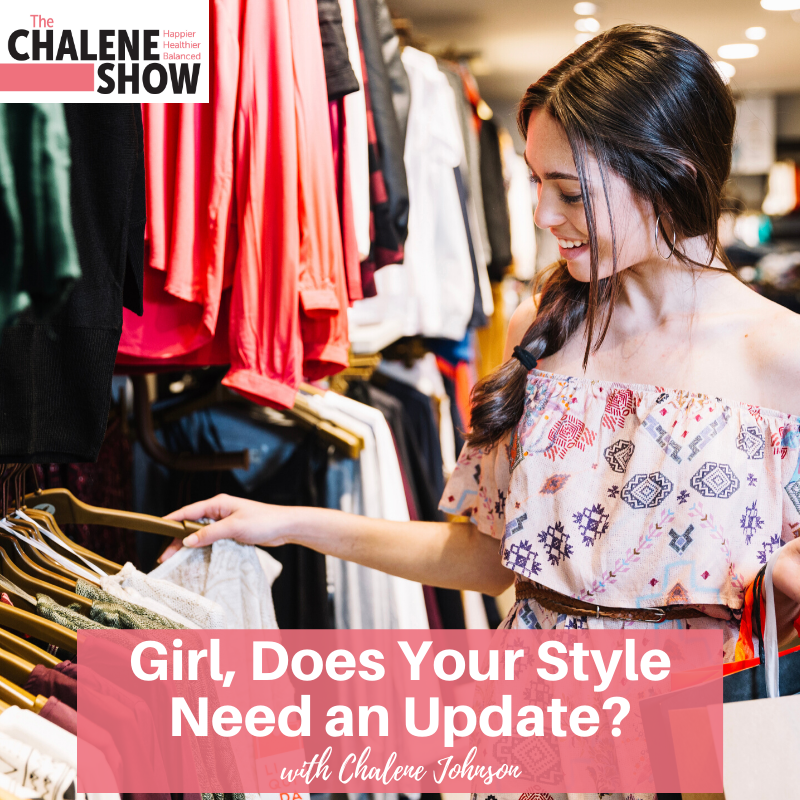 Important Links from the Show
Click here to subscribe to The Chalene Show!
If you liked this episode, check out Episode #453 – Top Secret Beauty Secrets! Like, Face Shaving (For Girls Only)
Leave me a message about this episode!
To submit requests for The Chalene Show: thechaleneshow@chalenejohnson.com
To submit requests for Build Your Tribe: buildyourtribe@chalenejohnson.com