Back in 2014, when I created "Build Your Tribe," I was hoping for several things. To help listeners:
Build their following on social media

Start a business

Find ways to make extra income
But more than all things, I have been stressing that the only real estate you really truly own… is your email list. And recent scary headlines in the news confirms this truth.

What you'll hear in today's episode is not new to my audience, but the reminder is more relevant than ever! So, make sure you listen and be prepared to make some changes!
You'll find out…
What most people are looking for when they're following accounts on IG

Should you have a themed or feature account on IG?

What's the real deal with meme / feature / themed accounts being shut down?

About the time my Facebook account was shut down

Personal messages I've received from people who have had their accounts disabled and/or removed

Why it's NOT unfair to have your account shut down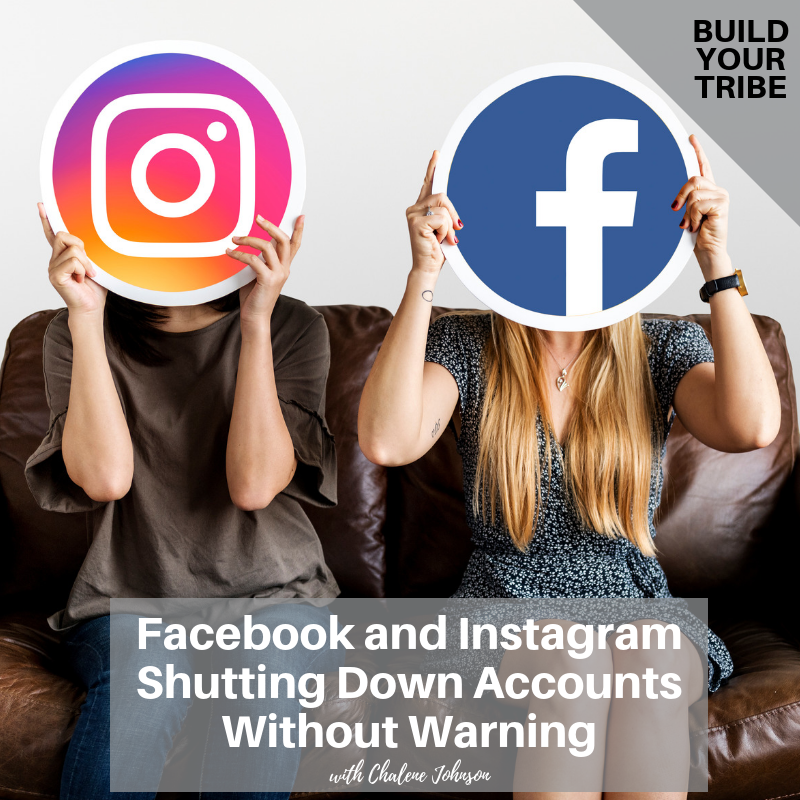 Important Links from the Show
Click here to subscribe to Build Your Tribe
But be sure to go to IGHACKS to sign up for the free IG report and video series of the formula we use at Team Johnson when it comes to selling on social media.
If you liked this episode, check out Episode #268 – 7 Day Challenge to Grow Your Email List and Instagram At The Same Time
Leave me a message about this episode!
To submit requests for The Chalene Show: thechaleneshow@chalenejohnson.com
To submit requests for Build Your Tribe: buildyourtribe@chalenejohnson.com