The world is huge and there are an endless barrage of obstacles that can get in our way as we try to attain happiness.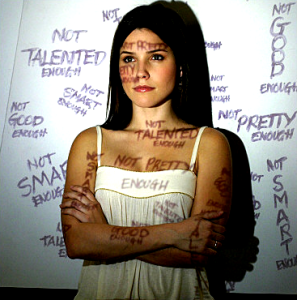 However, perhaps one of our biggest obstacles is our own mind. As the song says, "Free your mind and the rest will follow." In this episode, Chalene talks about a few of the ways that we allow our own brains to get in the way of our success. Whether it's about forgiveness, acceptance, or setting your own personal boundaries, this episode has some great tips to help you, well, be you! So, download this episode, press play, free your mind, and let the happiness follow.
Topics discussed in this episode:
1. Therapy – Chalene's #1 go-to resource is therapy.  We go to the dentist to keep out teeth healthy, we go to the doctor to keep out bodies healthy, so why don't we go to therapists to keep our minds healthy.  We need to stop the stigma!!! Therapy is a MUST if you want to create and maintain a healthy mind.  They are the experts, so it's time we stop thinking that we can change our thoughts patterns on our own.
2.  Forgiveness – Forgiveness is the best gift you can give yourself and is one of the decisions you can make to literally set yourself free.  This is something most of us have to continue to work on.  It's not easy to forgive.  But the more you practice, the better at it you'll become.  This doesn't mean to become a doormat.  It just means that you are conscious and aware of the energy it takes to hold a grudge, and you realize that your energy is best served elsewhere.
3.  Exercise – Physical activity is one of the BEST ways to re-group and release unwanted energy.  A good sweat-sesh can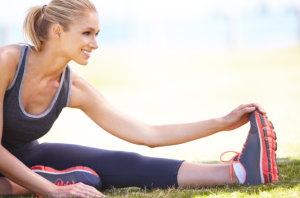 leave you feeling calmer and more relaxed about something that was just minutes prior to your workout was creating anger.  Chalene shares her experience with fitness and how it's allowed her to approach tough situations with a more balanced, relaxed mind.
4.  Be Mindful – Practice being present.  This is a tough one for most of us who are continually on the go and trying to focus on 3 things all at one time.  But it is so important to be present, your friends and family deserve it.  When you are with someone, focus on what they're saying and how they're saying it.  Be aware of their body language and respond in the way you know they deserve.  Don't just nod your head and say "yah" and act like you're paying attention.  Really DO pay attention.  You would want the same in return.  Chalene shares one of her favorite resources for staying mindful – Zenhabits.net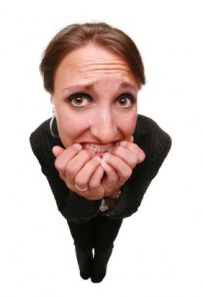 5.  Just Go For It! – We sometimes get so preoccupied by all of the possible outcomes that we end up worrying ourselves out of an experience.  Worrying is a complete waste of time and drains an enormous amount of energy.  A tip is to talk yourself through the worst possible outcome.  Chalene discusses how to do this in detail in the episode.
6.  Free Your Mind of Clutter – Remove the distractions in your life!  Chalene talks about this in great detail in these prior episodes >> Identify Your Power Hour >> Focus Like a Laser >> How to Organize Your Brain
Also, remember that Chalene is podcasting 5 DAYS A WEEk over at "Build Your Tribe". Click here to hear the show on iTunes!
Today's episode is sponsored by the Courageous Confidence Club. Unleash your confidence at CourageousConfidenceClub.com
Are you a devoted listener to The Chalene Show? Leave Chalene a voice message about what topics you'd like to hear on the show or your feedback on a particular episode >> LEAVE A MESSAGE. Chalene would also love for you to leave her a review on iTunes! It's kind of like her tip jar >> LEAVE A REVIEW.
Helpful Resources:
Chalene's Courageous Confidence Club: www.courageousconfidenceclub.com
This program gives you the tools you need to build confidence in every area of your life. You are supported by a group of people who are going through the program with you and are a sounding board for decisions and opportunities. This program will get you unstuck from your current situation and will teach you the steps needed to get your life in the direction you want!
For help with goal setting and determining your life's priorities, check out Chalene's 30 Day Push Program: www.30daypush.com
For health and fitness advice from Chalene, head to www.cj7day.com to download her FREE program with complementary workout videos!
Connect with Chalene:
Chalene on Facebook: www.facebook.com/chalene
Chalene on Instagram: www.instagram.com/chalenejohnson
Chalene on Pinterest: www.pinterest.com/chalenejohnson
Chalene on Twitter: www.twitter.com/chalenejohnson