Plus 3 Looks & How to Go From Hot Mess to Put Together in a Matter of Minutes
Do not dress like a hot mess. Hear me out! In this Car Smart episode, I make my case with all the reasons why embracing the "hot mess express" look is only hurting you – not because of what other people think, but because of how it makes us feel. Plus, I share my 3 looks and how you can quickly pull yourself together in a matter of minutes.
It's become culturally acceptable to dress like a hot mess. But I think we take it too far. The reason why I want to talk to you about this is because I want to help you. Anything I talk about on The Chalene Show is because I think there's a way to live life happier, healthier, fuller, and smarter. I want you to be happier, I want you to be healthier, and I want it to be easier. And I don't think putting on your husband's beat up sweatshirt and a holy pair of sweat pants is easier. Listen to this episode "How Not to Dress Like a Hot Mess" to hear my case, then leave me a message to make yours!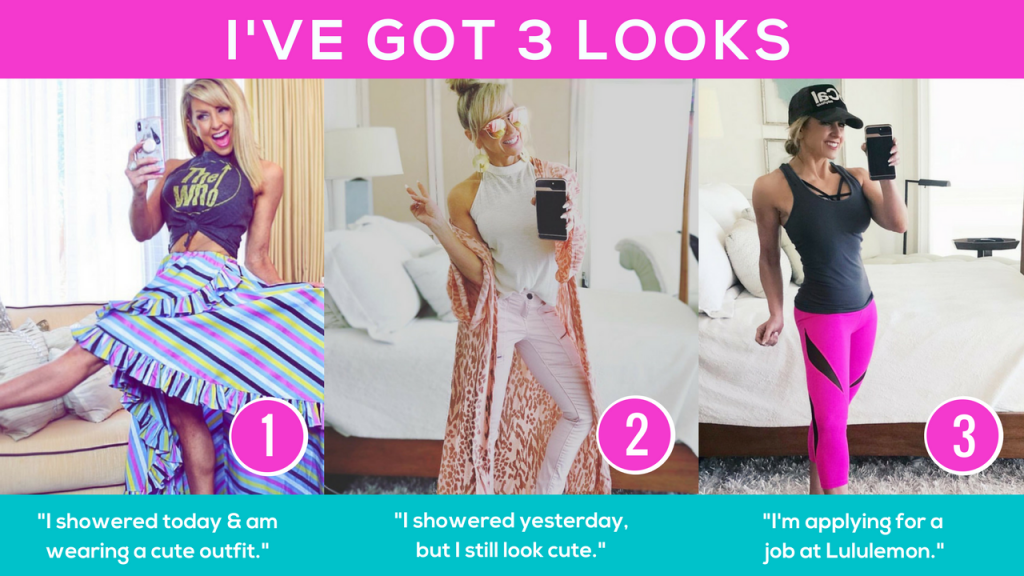 What You Will Learn In This Podcast "How Not to Dress Like a Hot Mess:
How you present yourself is important not because of what other people think, but because of how it makes you feel. Why has it become culturally acceptable to embrace the hot mess look? (1:40)

Why wearing comfortable clothes isn't helping you get more done, as well as how a "put together" look can be just as comfortable. (2:00)

The effect dressing like a hot mess has on your subconscious mind. (2:40)

My 3 looks, and how you can avoid the hot mess look and look put together even when you haven't showered. (3:45)

Why avoiding the hot mess look is important if you're a leader or want to be a leader. (6:00)

Why ultimately you need to do what makes you feel good. (7:40)
I'd like to propose a challenge! A 7 day "I Ain't No Hot Mess Challenge." To participate, post your "put together" photos with one of the three looks I talk about in this episode using hashtag #iaintnohotmess.
Leave me a voicemail below and tell me about your three looks. I've made my case. If you have a reason or a valid position you'd like to defend on why it serves you to not care about your appearance, I want to hear it.
That's it for today! Thank you so much for spending this time in the car with me. I really appreciate you. I'm looking forward to seeing your photos in the 7 Day Challenge. You are the bomb dot com.
Important Links from the Show on How Not to Dress Like A Hot Mess:
The Chalene Show is brought to you by:
www.131movement.com
Stop dieting & start living!
Join Me in the 7 Day "I Ain't No Hot Mess Challenge."
Post your photos using #iaintnohotmess
If you enjoyed this episode, you'll also like "The Declutter Project | Top 10 Habits to Maintain Organization."
Click here to subscribe to The Chalene Show.
Leave me a message about this episode!
To submit requests for The Chalene Show: thechaleneshow@chalenejohnson.com
To submit requests for Build Your Tribe: buildyourtribe@chalenejohnson.com