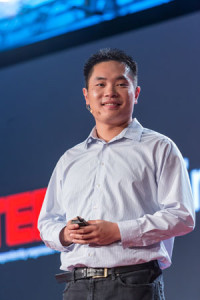 This show is pure joy! Jia Jiang, a chinese immigrant shares his hilarious journey to tackle his greatest fear…fear of rejection and in the process how he inspired the world, developed a business and actually become rather addicted to getting rejected.
Jia shares his journey of 100 days of rejection was all captured on his home camera and the experiment went viral. He set each day, for 100 consecutive days to create an experience of rejection to free himself from her personal fear of it. Ironically, what Jia shares with us reveals how the act of seeking rejection actually sets us free!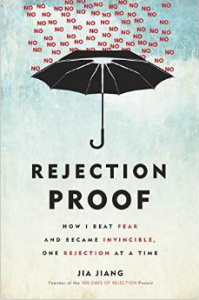 My 100 Days of Rejection Blog: http://fearbuster.com/100-days-of-rejection-therapy/
Jia's book page: http://www.amazon.com/Rejection-Proof-Became-Invincible-Through/dp/080414138X
Jia's page for Chalene's listeners: http://www.fearbuster.com/ChaleneShow
Articles Jia quotes:
The original Rejection Therapy game: http://rejectiontherapy.com/
The Xerox Experiment: https://www.psychologytoday.com/blog/credit-and-blame-work/201201/mindlessness-work
TED talk by Larry Smith: Why You Will Fail to Have a Great Career: http://www.ted.com/talks/larry_smith_why_you_will_fail_to_have_a_great_career?language=en
JIA'S 5 TIPS:
1. You have to ask. The worst thing that could happen is not that someone will say NO to you. It is that you will say NO to yourself.
2. Use the word 'because'
3. Don't run after rejection
4. Ask WHY after a NO
5. Treat others like collaborators, not enemies
Leave Chalene a review on itunes and use the hashtag #rejectionrocks if you loved this episode! Let us know what you think! Your reviews, your recommendations and of course subscribing to this podcast is the ultimate! You are the bomb dot com! Leave your review here >> CLICK HERE 
Leave Chalene a voice message >> CLICK HERE 
This show was brought to you by the Marketing Impact Academy!  Your online resource for creating, properly executing, and growing your online business.  Right now is an incredible time to create an online business that provides you with passive income.  Chalene's program teaches you how to create that and not have it rule your life.  It is possible >> CLICK HERE 
Chalene's Courageous Confidence Club: www.courageousconfidenceclub.com
This program gives you the tools you need to build confidence in every area of your life. You are supported by a group of people who are going through the program with you and are a sounding board for decisions and opportunities. This program will get you unstuck from your current situation and will teach you the steps needed to get your life in the direction you want!
For help with goal setting and determining your life's priorities, check out Chalene's 30 Day Push Program: www.30daypush.com
For health and fitness advice from Chalene, head to www.cj7day.com to download her FREE program with complementary workout videos!
Chalene's Social Media:
Chalene on Facebook: http://www.facebook.com/chalene
Chalene on Instagram: http://instagram.com/chalenejohnson
Chalene on Pinterest: http://www.pinterest.com/chalenejohnson
Chalene on Twitter: http://www.twitter.com/chalenejohnson