If you have a teenager, will have a teenager, know a teenager, or if YOU are a teenager, then this is a must-hear episode. Chalene speaks with Josh Shipp about ways to engage and interact with teenagers. Josh knows what he's talking about – he's been on 20/20, CNN, TNT… he knows his stuff and he gives Chalene some great suggestions to reach out to the teenager in your life. Also, Chalene asks Josh some questions that her listeners asked on Facebook.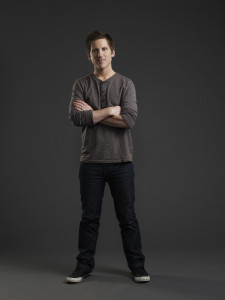 Josh Shipp aka "The Teen Whisperer" is a former at-risk foster kid turned teen advocate. His TV series TEEN TROUBLE (A&E / Lifetime) documented his work with teens in crisis. He is the author of "The Teen's Guide to World Domination", and was listed on Inc. Magazine's 30 under 30 list.
He helps adults understand teens & teens understand themselves.
He's spoken at universities such as Harvard, Stanford, MIT & UCLA.
He is a recognized teen expert for media outlets as MTV, CNN, FOX, The New York Times, 20/20, Good Morning America.
He's worked with groups of parents, educators & mental health professionals plus has spoken to more than TWO Million teens live.
His ultimate goal is to help as many young people as possible. He trains other speakers through Youth Speaker University and his online mentoring program for teens A Year of Awesomeness has a world-wide reach. His free newsletter offers exclusive strategies to parents, educators, and youth workers.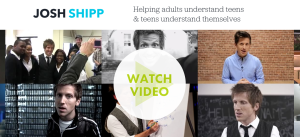 CONNECT WITH JOSH
WEBSITE: JoshShipp.com
The 7 Things EVERY Kid Needs to Hear: http://on.fb.me/1plHFq6
"Every kid is ONE caring adult away from being a success story." -Josh Shipp http://on.fb.me/1DsLtlG
Youth Speaker University: http://youthspeakeru.com/
FREE TEEN HELP: FreeTeenHelp.com
TV Show with Dwayne "The Rock" Johnson: http://joshshipp.com/wakeupcall/
BACKGROUND ON JOSH
Josh the entrepreneur: http://www.inc.com/30under30/2009/profile_hey_josh.html
Josh the teen whisperer: http://joshshipp.com/acting-out/
TO LEAVE CHALENE A REVIEW >> CLICK HERE (click on "Ratings and Reviews")
TO LEAVE CHALENE A MESSAGE >> CLICK HERE
CONNECT WITH CHALENE:
Chalene's Courageous Confidence Club: www.courageousconfidenceclub.com
This program gives you the tools you need to build confidence in every area of your life. You are supported by a group of people who are going through the program with you and are a sounding board for decisions and opportunities. This program will get you unstuck from your current situation and will teach you the steps needed to get your life in the direction you want!
For help with goal setting and determining your life's priorities, check out Chalene's 30 Day Push Program: www.30daypush.com
For health and fitness advice from Chalene, head to www.cj7day.com to download her FREE program with complementary workout videos!
CHALENE'S SOCIAL MEDIA:
Chalene on Facebook: www.facebook.com/chalene
Chalene on Instagram: http://instagram.com/chalenejohnson
Chalene on Pinterest: www.pinterest.com/chalenejohnson
Chalene on Twitter: www.twitter.com/chalenejohnson