We all have room to grow in our relationships when it comes to communication. Whether you're working on your own ability to be a better listener or you feel someone (important in your life) could improve their listening skills. Today, I get to the root of the matter by explaining how/why so much of our communication style is habitual (practiced for years!), different kinds of listening/listeners, how our environment factors into how we listen, and more! I'll also provide some simple easy-to-remember tips to break bad listening habits and create good ones!
You'll find out:
What my audience recently shared with me re: what they struggle with
How most of us learned how to communicate (with different examples)
Why/how we all listen differently
What is listening, exactly
Different kinds of listeners
Where we are the worst when it comes to listening
The golden rule to listening
What is RASA
How my parents were with listening
How to know you're not a great listener
Why there's likely to be a few people in your life who are strong listeners
Questions to ask yourself to improve your listening skills
What happens when we become better listeners
Why you might want to share this podcast with people in your life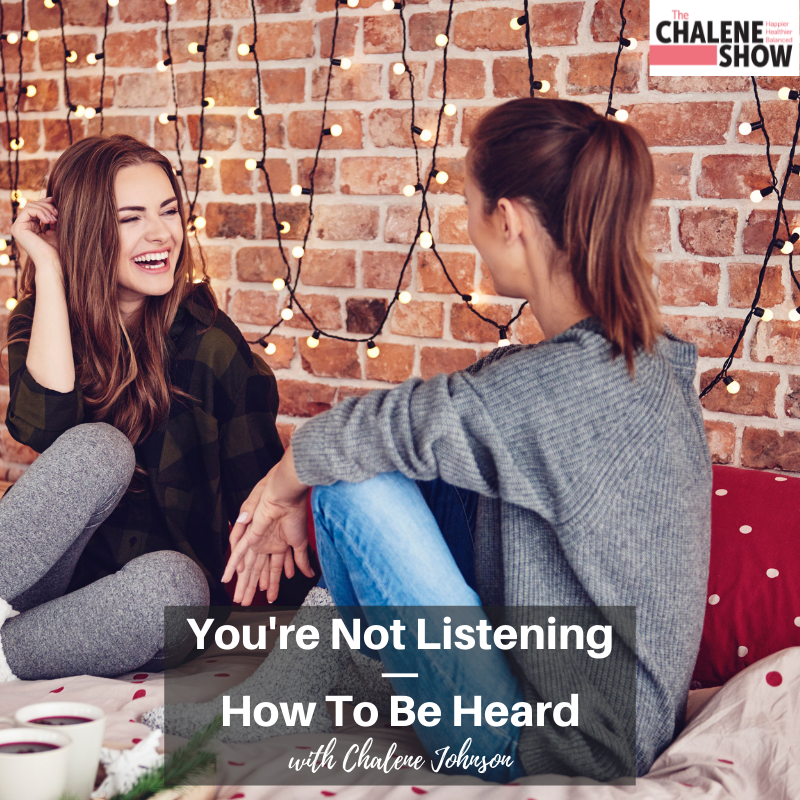 Important Links from the Show
Click here to subscribe to The Chalene Show!
Click here to rate and review!
Make sure you scroll down, tap to rate with 5 stars, and then select, "Write a Review." Then be sure to DM me with a screenshot and I'll do my best to read your review on the air! 
If you liked this episode, check out Episode #688 – How to Embrace Negative Feedback
Leave me a message about this episode!
To submit requests for The Chalene Show: thechaleneshow@chalenejohnson.com
To submit requests for Build Your Tribe: buildyourtribe@chalenejohnson.com