In this episode, Natalie Jill (licensed master sports nutritionist, fat-loss expert, high-performance coach) and I get real. We talk about: what it's like to feel like you're in competition with younger women, how much longer it takes to get ready when you're older, some of the stereotypes that feed into your beliefs, Botox, weight loss, body image, habits, looking and feeling better, but most importantly… we talk strategy! It's important to me that you walk away from any of my episodes knowing not just what to do, but how to do it!
You'll find out:
The catalyst behind Natalie writing Aging in Reverse

How Natalie figured out what she needed to do (with her health) as she got older

The difference between sharing your authentic truth and not slipping into that place where you're validating your own excuses
What is / how to / and why we need to look for evidence
How did Natalie change her diet when she was already an unprocessed food expert?
What Natalie changed about her exercise to help her body recover and restore
Why Natalie doesn't want you getting on a scale
How Natalie defines aging gracefully
What you must do when you feel like giving up on yourself
What is Natalie hearing from her audience about aging
How Nat's hormones have changed and how it has affected the way she eats and looks
Natalie shares how people can control their hormones

How to create and then maintain healthy habits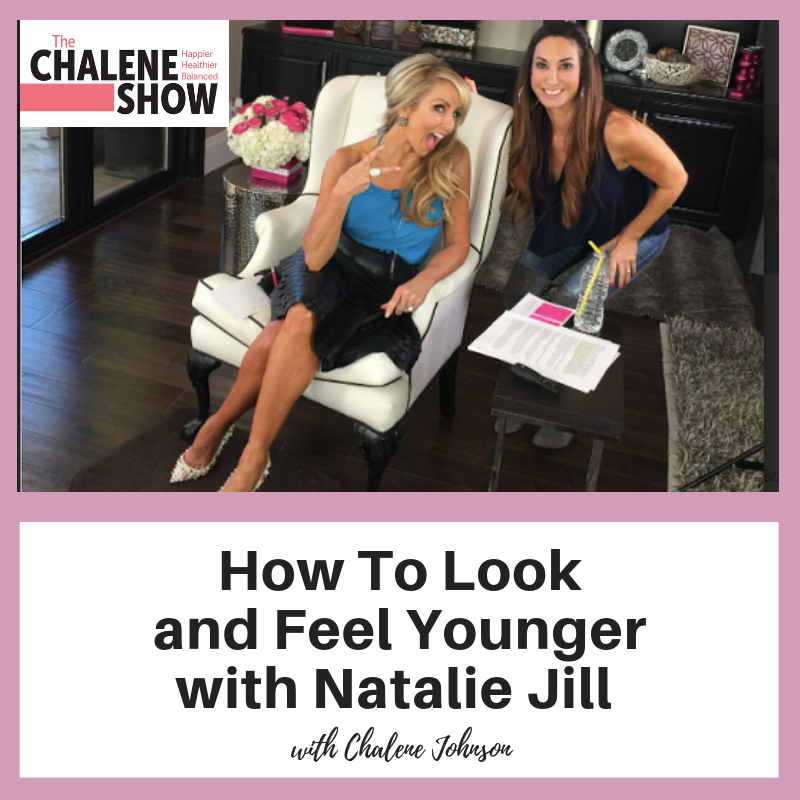 Important Links from the Show
Follow Natalie Jill on INSTAGRAM
To get $45 0ff go to https://www.talkspace.com and enter the code CHALENE
Get your 7 day Free Trial to Blinkist at: www.blinkist.com/chalene    
If you liked this episode, check out Episode #408 – Women Who Feel Fat and Unattractive Due To Aging
Leave me a message about this episode!
To submit requests for The Chalene Show: thechaleneshow@chalenejohnson.com
To submit requests for Build Your Tribe: buildyourtribe@chalenejohnson.com