Today, I'm profoundly excited to bring to the show, my friend, Mel Robbins. Mel explains the science behind her simple High 5 Habit — how it can help reduce anxiety and promote a healthier view of self-perception. We'll also take a deep dive into worry and how parents can do a better job of helping children deal with anxiety. If you or anyone you know struggles with anxiety, THIS is the game-changing episode you've been looking for!
You'll find out:
The science (all the details!) behind the High 5 Habit
How the High 5 Habit rescued Mel
The dirty habit we all have re: looking in the mirror
New research, from Harvard, on leadership
Why there's an anxiety epidemic
The root of people-pleasing
What happens in your brain when you high 5 yourself
How to know if you have anxiety vs worry
The story of Mel's husband feeling like a failure
The difference between anxiety and a panic attack
The different layers of your nervous system
Mel's thoughts on medication re: anxiety
The purpose anxiety serves (both positive and negative)
The 2 major mistakes parents make re: their kids' worry
Mel's thoughts on therapy for kids
Mel's tip for keeping kids off of social media/phones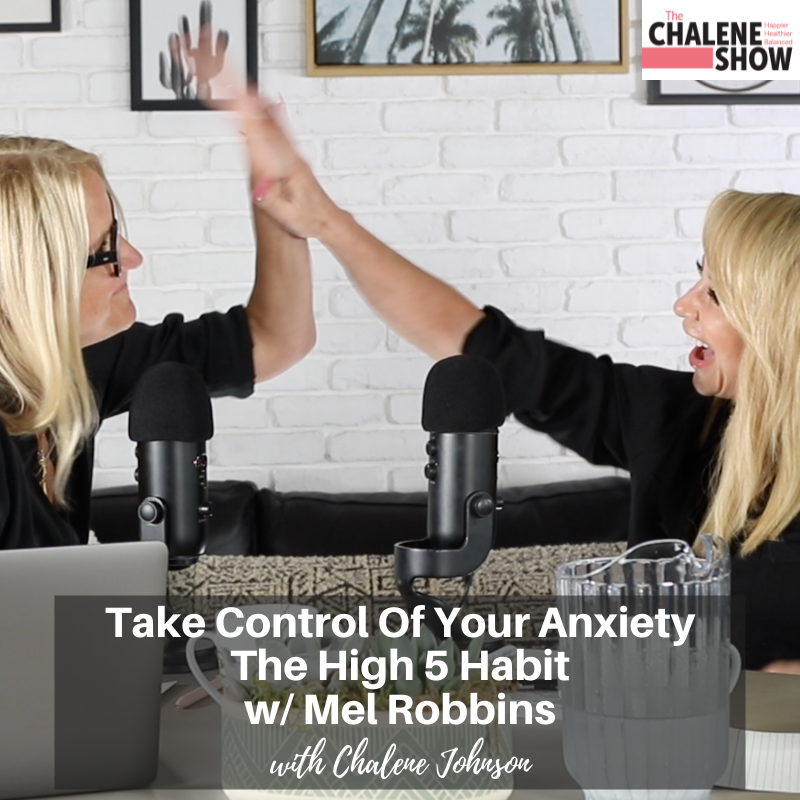 Important Links from the Show
Click here to subscribe to The Chalene Show!
Click here to rate and review!
Make sure you scroll down, tap to rate with 5 stars, and then select, "Write a Review." Then be sure to DM me with a screenshot and I'll do my best to read your review on the air! 
Pre-Order Mel's new book The High 5 Habit now and access some free gifts! Go to High5Habit.com
Join Mel and Chalene for The High Five Challenge
Check Mel and her other books on Audible
Learn More about Mel at MelRobbins.com
Follow Mel on Instagram and Facebook
If you liked this episode, check out Episode #693 – Stop The Anxiety Worry Habit
Leave me a message about this episode!
To submit requests for The Chalene Show: thechaleneshow@chalenejohnson.com
To submit requests for Build Your Tribe: buildyourtribe@chalenejohnson.com