As you know, I'm always checking in with my lifers. But since pandemic-life, I'm entirely consumed with your wellbeing. So, I recently took to Instagram and asked, "What's the hardest part of your life right now at this stage of the crisis?" As you might imagine, the responses were all over the place! Today, I'll share some of those answers with Bret. And, of course, this topic sparks a very interesting discussion about all the things going on in our lives right now, too — including, how all of us will be impacted in the future.
You'll find out:
The dozens of responses I got from YOU on social about your current status

What you need to be aware of if you're exhausted (from all the extra tasks that currently take up your day)

Our thoughts on kids going back to school in the fall

Why Bret and I feel the majority of parents send their kids to private school

Why we think Brock and Cierra will be living at home indefinitely and what that looks like

What business owners have figured out due to our current climate

Why we feel our house doesn't look like our house anymore

How much weight Bret has gained

How my feelings have changed re: those who weren't proactive with their businesses when the lockdown began

Our thoughts on traveling, hotels, and AirBnbs

The power of creating things to look forward to — especially now

What Bret has decided he's going to look forward to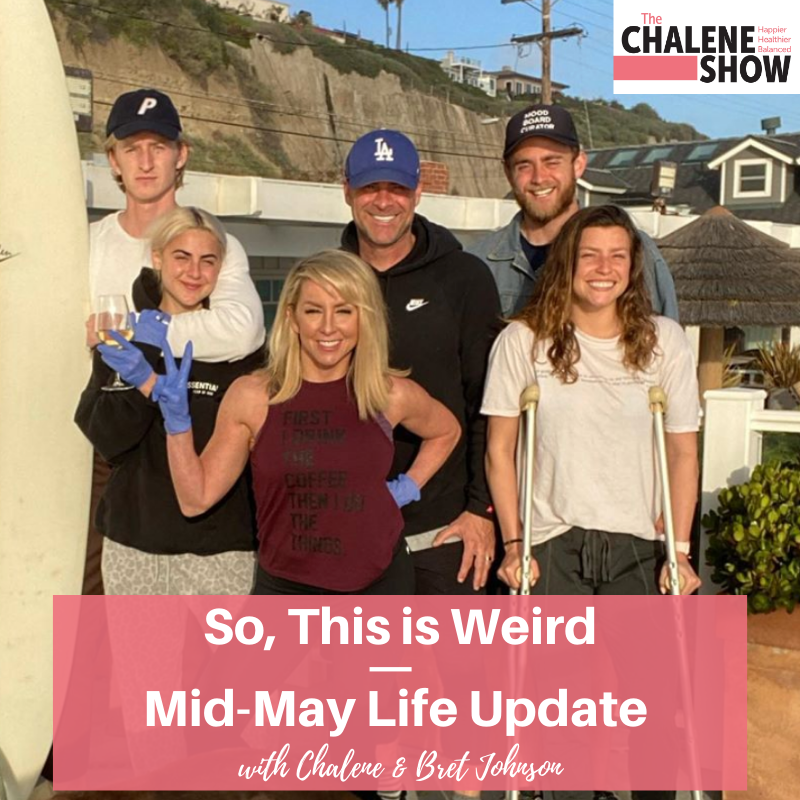 Important Links from the Show
Click here to subscribe to The Chalene Show!
If you liked this episode, check out Episode #560 – What I Eat in a Day and My Weekly Workout Routine
Leave me a message about this episode!
To submit requests for The Chalene Show: thechaleneshow@chalenejohnson.com
To submit requests for Build Your Tribe: buildyourtribe@chalenejohnson.com