Today, I get real and candid about my personal ADHD journey. You'll learn: about my childhood, how I was diagnosed, and how ADHD has impacted my marriage/business/relationships. I hope that others — going through similar experiences — will find comfort (and even relief) from my stories.
You'll also find out:
How ADHD was treated (and not treated) during my childhood
One-on-one real-time conversation with my mom (about what I was like as a child)
Why girls don't often get diagnosed with ADHD
The teacher who didn't like me (and why)
How ADHD had a negative impact on how I felt about my intelligence
When I began to feel smart
How I started to figure out ways to combat my ADHD (like, show up on time)
The first time I outsourced
The most important thing for you to do if you have ADHD
How I use ADHD to my advantage (AKA, Superpowers)
What I was doing (back in the day) that made my ADHD much worse
Why / how my ADHD diagnosis has been life-changing
The blood flow of those who have ADHD vs those who don't
Why there's a spectrum for ADHD
My side effects from supplements / meds
Why it was such a privilege to have parents who were always so low-key about everything
Peculiar things I do that may or may not have to do with my ADHD
What to do in place of giving your kids labels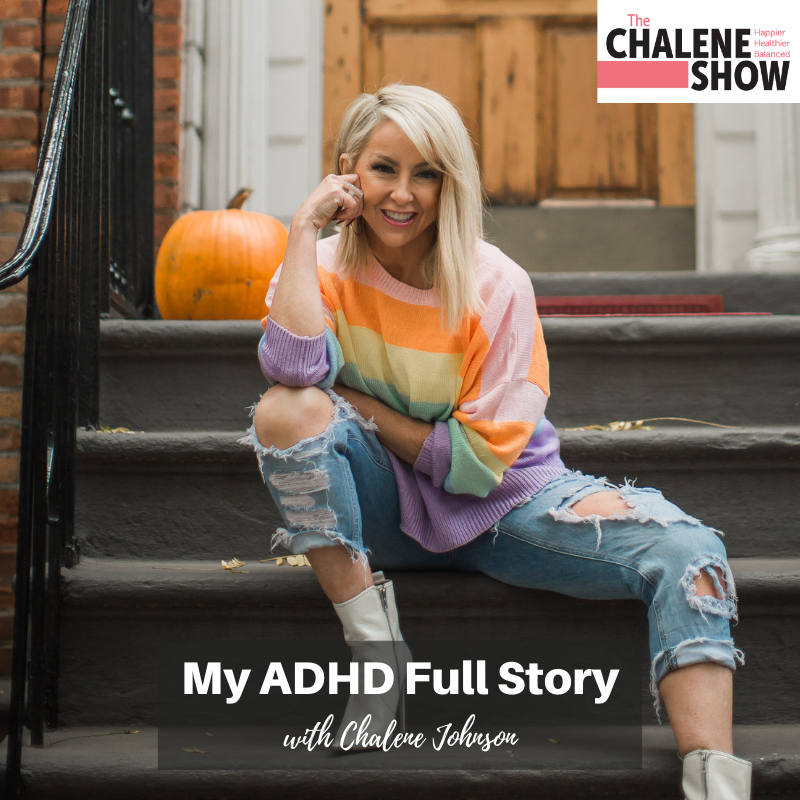 Important Links from the Show
Click here to subscribe to The Chalene Show!
Click here to rate and review!
Make sure you scroll down, tap to rate with 5 stars, and then select, "Write a Review." Then be sure to DM me with a screenshot and I'll do my best to read your review on the air! 
Check out the IFTTT.com App
Books to check out:
Podcasts Recommendations:
If you liked this episode, check out Episode #679 – Growing Up with ADHD, a Guide for Parents
Leave me a message about this episode!
To submit requests for The Chalene Show: thechaleneshow@chalenejohnson.com
To submit requests for Build Your Tribe: buildyourtribe@chalenejohnson.com