Because I have always been a super curious person, my ability to self-censor — when asking almost any kind of question — hasn't always been great. In the last few years, though, I have really worked to improve in this area. But let's face it, we have all unintentionally offended someone by asking a seemingly innocent question or making a curious comment. It also seems that in the last year so many people seem to be offended by almost anything. So today, I'll share what not to say in (what might be) a precarious situation. Like, when you're talking to someone who's divorced, single, grieving, of color, a parent of a child with disabilities and others.
You'll find out:
Questions to ask and not to ask someone who's single
What not to assume re: someone who's divorced
Why you shouldn't impose your personal belief/opinion on others
Why there are only a few things you can say to someone who's grieving (and what they are)
What to say and not to say to those who are adopted
What to say and not to say to those struggling with fertility
What to say and not to say to women who miscarried
What to say and not to say re: age
Why I hope this episode makes you reflect on how you ask questions moving forward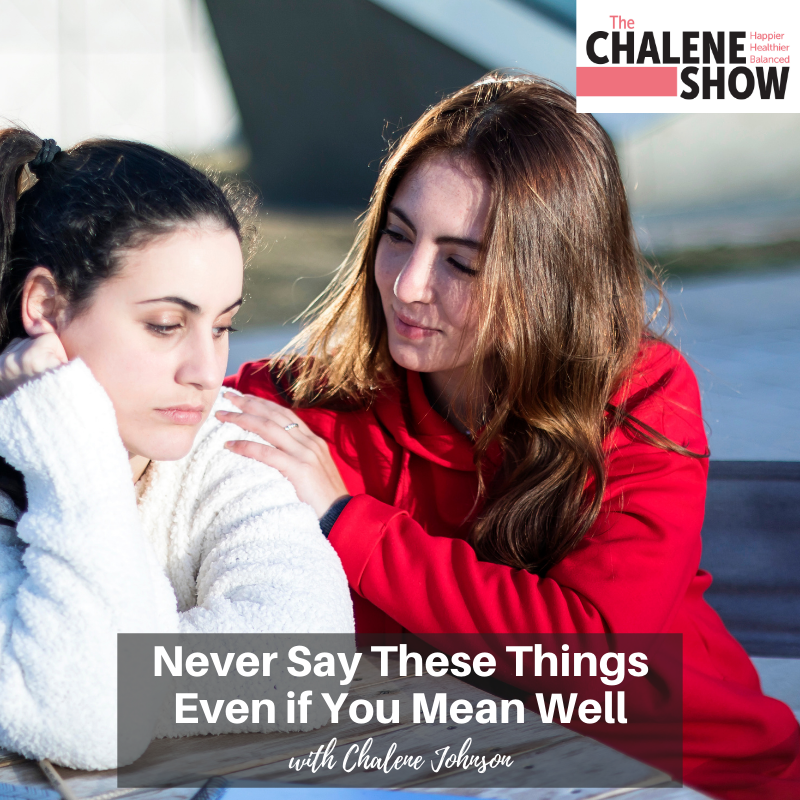 Important Links from the Show
Click here to subscribe to The Chalene Show!
Click here to rate and review!
Make sure you scroll down, tap to rate with 5 stars, and then select, "Write a Review." Then be sure to DM me with a screenshot and I'll do my best to read your review on the air! 
If you liked this episode, check out Episode #688 – How to Embrace Negative Feedback
Leave me a message about this episode!
To submit requests for The Chalene Show: thechaleneshow@chalenejohnson.com
To submit requests for Build Your Tribe: buildyourtribe@chalenejohnson.com