This is Part 2 in a series about my best friend, Dr. Mcayla Sarno, who learned that the man who raised her was not actually her biological father. In this episode, you'll hear the backstory of this fascinating real-life story that's sure to grip your attention — whether or not you can relate to never knowing your biological parents.

You'll discover…

Mcayla's earliest memory of not feeling safe

The circumstances around Mcayla meeting her mom for the 1st time at 7 years old

How Mcayla found

out the man who had been raising her and (and her brother) was, in fact, not her father

How he — Mcayla's "father" — responded when confronted by Mcayla

What Mcayla's mom's reaction was when Mcayla informed her of the abuse she endured

When and why Mcayla began thinking of finding her birth father

Why I was frustrated listening to a recorded phone call with Mcayla and her mom

How Mcayla finally found out the name of her birth father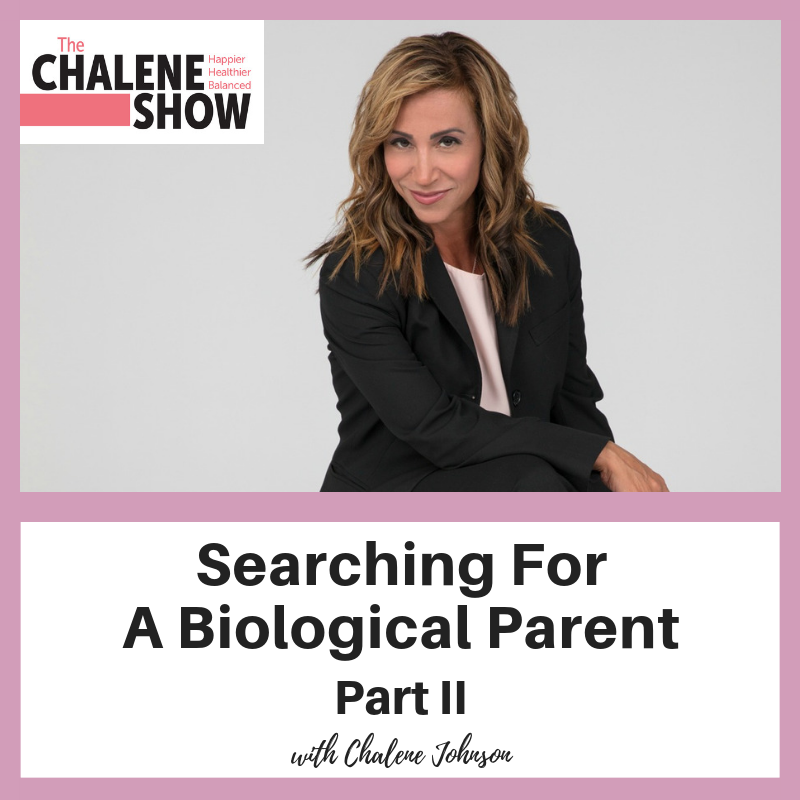 Important Links from the Show
Click here to subscribe to The Chalene Show!
Connect with Dr. Mcayla on Instagram
Connect with Dr. Mcayla on Facebook
ThirdLove (don't forget you get 15% off when you use this link)
If you liked this episode, check out Episode #420 – Searching for a Biological Parent | Part 1
Leave me a message about this episode!
To submit requests for The Chalene Show: thechaleneshow@chalenejohnson.com
To submit requests for Build Your Tribe: buildyourtribe@chalenejohnson.com