This is Part 3 in a series about my best friend, Dr. Mcayla Sarno. With permission, I'm going to share Dr. Mcayla's journey in searching for her biological father, Andy. In this episode, Mcayla candidly shares her feelings — in the moment — as she is about to reach out to Andy for the first time. Today, you're the proverbial "fly on the wall" because that initial phone call was recorded live. Prepare to be moved because this FIRST conversation between Mcayla and her biological father is simply beautiful and overwhelmingly touching. Get out the Kleenex, girls!
You'll discover…
The process Mcayla went through with

ancestry.com

How Mcayla got Andy's phone number

How Mcayla and I crafted an opening (of communication) text to Andy

What Mcayla has noticed and learned about expectations

Andy's reasoning for not being there

Whether or not Mcayla forgives him during their talk

How Andy spent his life

The surprising truths Mcayla admits (to Andy) about her mom

How PTSD affected Andy's life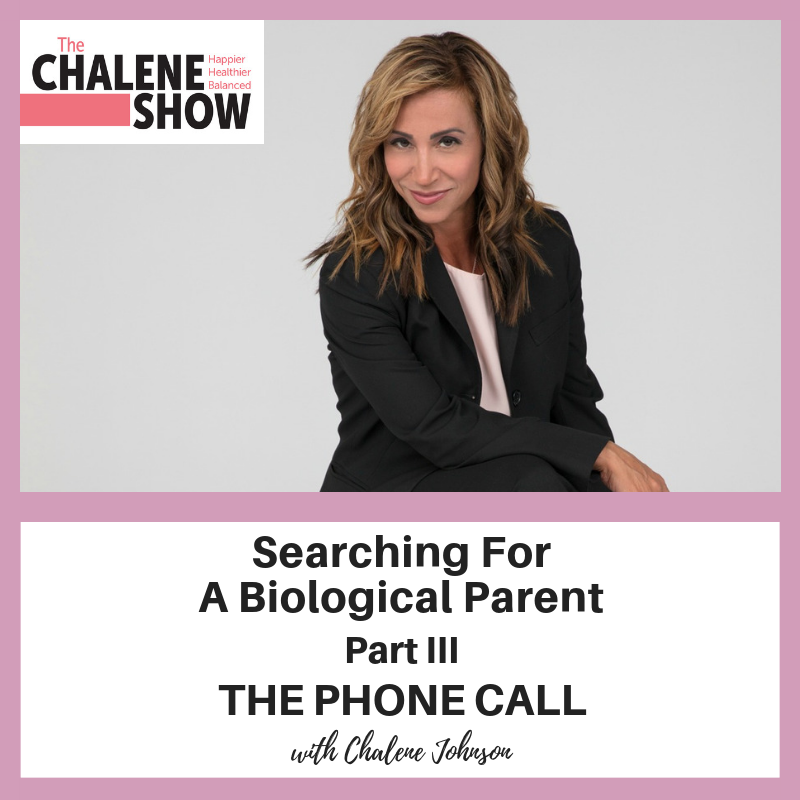 Important Links from the Show
Click here to subscribe to The Chalene Show!
Get a healthier alternative to wine by trying Dry Farm Wines 
and claim your extra bottle for just one penny!!!  
If you liked this episode, check out: 
Episode #420 – Searching for a Biological Parent | Part 1
Episode #422 – Searching for a Biological Parent | Part 2
Leave me a message about this episode!
To submit requests for The Chalene Show: thechaleneshow@chalenejohnson.com
To submit requests for Build Your Tribe: buildyourtribe@chalenejohnson.com