Let's face it, rejection isn't easy. Whether it's personal or business related, rejection can make us feel defeated and bad about ourselves. I feel, though, that rejection of any kind can help us grow as individuals. Today, I'll share tips on how to best deal with (and move past) rejection and some of my personal experiences with the subject — so that you, too, can find the silver lining when it happens to you.
You'll also find out:
A recent experience that Bret and I shared while traveling

Bret's story of major rejection while playing college football and how it, eventually, worked out in his favor

Why it's healthy to grieve in the middle of your rejection

When rejection really hurts

My rejection story — with teaching fitness classes — when I moved to Southern California

Why you must ask yourself if there's truth as to the reason why you've been rejected

The importance of looking for the reason behind your rejection (and/or knowing there is one)

Why when something doesn't work out, it often means there's room for something better

Why you should make a list of all the things you're grateful for due to your rejection

Why one rejection (that felt horrible at the time) turned into, perhaps, my greatest win in the fitness industry

What Stanford University researchers recently found re: beliefs about personality and how it correlates with feelings of rejection

Why you need to plug into the people who light you up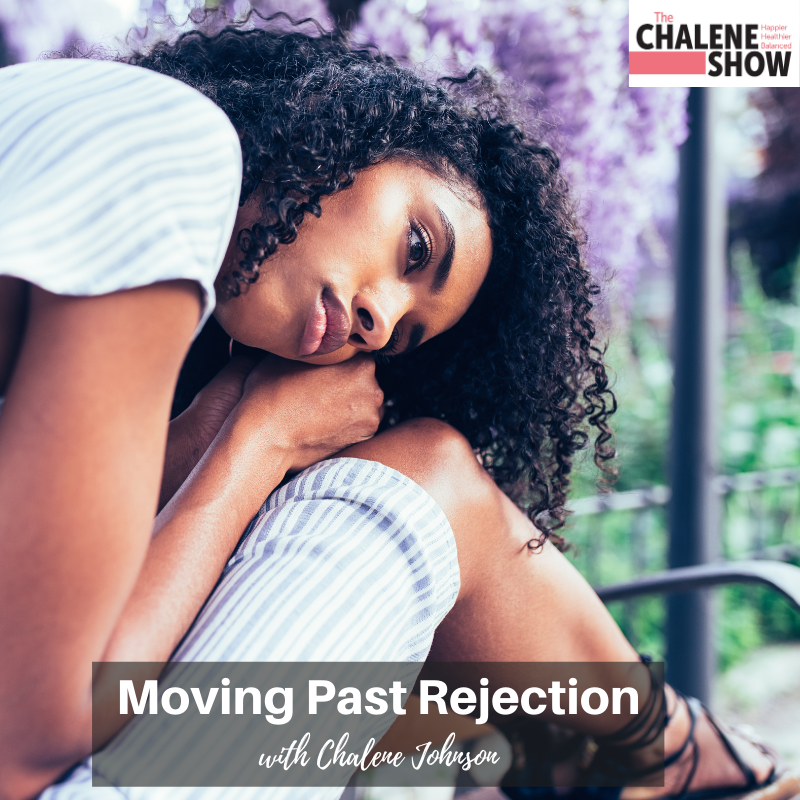 Important Links from the Show
Click here to subscribe to The Chalene Show!
Click here to rate and review!
Make sure you scroll down, tap to rate with 5 stars, and then select, "Write a Review." Then be sure to DM me with a screenshot and I'll do my best to read your review on the air! 
If you liked this episode, check out Episode #564 – How to Have a Healthier Mindset
Leave me a message about this episode!
To submit requests for The Chalene Show: thechaleneshow@chalenejohnson.com
To submit requests for Build Your Tribe: buildyourtribe@chalenejohnson.com