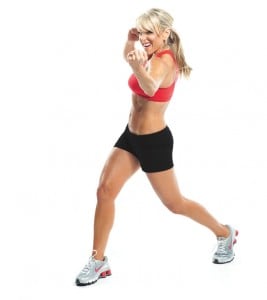 In this episode I want to talk to you about – what is the "best" workout!? We all want to be doing the latest and greatest… and BEST workout!!! But sometimes the latest and greatest just isn't right us.  Don't force it.  Do the workout that YOU connect to and that YOU love!  I think when we try to force our workouts, we end up looking at exercise as a punishment. But I want you to love exercise.  And that means we just need to find the right exercise for you.
My goal with this podcast is to help you find your soul mate workout. An activity that you love and leaves you feeling addicted… wanting more!   When you find your soul mate workout you'll look forward to the activity and you'll WANT to do it.
So, here are some questions that will help you determine your soul mate workout.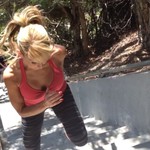 First I want you to think back on a moment where you were being physically active – whether it was just going for a walk of doing a cross fit class – just think about a time that you were sweating and having a good time, then answer these questions:
Were you indoors or outdoors?
Were you with a group or solo?
Do you enjoy being with a team or do you gravitate towards more individual sports?
Do you enjoy an environment with competition, or do you like a non-competitive environment?
Do you enjoy high impact workouts or low impact?
Which makes you feel more alive, long distance short distance?
Do you love music or do you like working out in silence?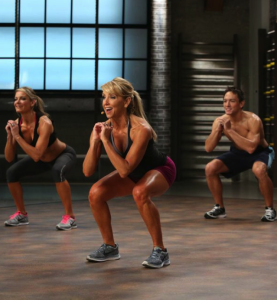 I hope this episode helps you figure out what your soulmate workout is, and remember don't compare it to other workouts, don't compare it to what other people are doing.  Do it because it makes you feel good and makes you feel alive.
For more health and fitness advice from Chalene, head to www.cj7day.com to download her FREE program with complementary workout videos!
Want to know the secret to sustainable fitness? Check out this episode with Tony Horton >> https://itunes.apple.com/us/podcast/tony-horton-secret-to-sustainable/id911042029?i=322070318&mt=2
Get your mojo going and get motivated to move >> https://itunes.apple.com/us/podcast/motivation-to-exercise-get/id911042029?i=336306855&mt=2
Hey! Did you know Build Your Tribe has been resurrected? We had so many request to revive this show, so we brought it back. Listen Now >> https://itunes.apple.com/us/podcast/build-your-tribe
Already a devoted listener to The Chalene Show? Leave me a voice message about what topics you'd like to hear on the show or your feedback on a particular episode >> LEAVE A MESSAGE. I would also love for you to leave me a review on iTunes! It's kind of like my tip jar >> LEAVE A REVIEW.
Connect with Chalene:
Chalene on Facebook: www.facebook.com/chalene
Chalene on Instagram: www.instagram.com/chalenejohnson
Chalene on Pinterest: www.pinterest.com/chalenejohnson
Chalene on Twitter: www.twitter.com/chalenejohnson
Chalene on Youtube: www.youtube.com/chalenejohnson
Some Chalene's Instagram Accounts:
www.instagram.com/instagramimpact
www.instagram.com/homeworkouts_4u
www.instagram.com/chalenefashion
Helpful Resources:
Chalene's Courageous Confidence Club: www.courageousconfidenceclub.com
This program gives you the tools you need to build confidence in every area of your life. You are supported by a group of people who are going through the program with you and are a sounding board for decisions and opportunities. This program will get you unstuck from your current situation and will teach you the steps needed to get your life in the direction you want!
For help with goal setting and determining your life's priorities, check out Chalene's 30 Day Push Program: www.30daypush.com