If you have listened to Build Your Tribe for any length of time, you've heard me talk about the invaluable experience and business knowledge one can gain from Network Marketing. Sure, Network Marketing is not for everyone and it may not be your gig forever — but it certainly can teach you how to transition into running your own business. Cue: today's guest, fellow podcaster, Cayla Craft. She'll share with you her journey of building her Networking Marketing business while, also, transitioning into her own very lucrative brand!
You'll also find out:
Cayla's backstory of entrepreneurship, starting as a child
When / how Cayla started with Network Marketing
How successful was Cayla, really, in Network Marketing?
How Cayla knew she had what it took to step outside Network Marketing and do her own thing
How Cayla navigated the rules of Network Marketing while building her own brand
How Marketing Impact Academy played a role in Cayla's strategy in growing her brand
How the Network Marketing company Cayla worked with challenged her
Why in-home parties and traveling were the best thing for Cayla's early Network Marketing days
How to make more money in less time doing your own thing than with Network Marketing
Details on Cayla's membership program
How Cayla learned to train her clients
The process in which Cayla eventually left her Network Marketing company
Cayla's advice for getting your own brand off the ground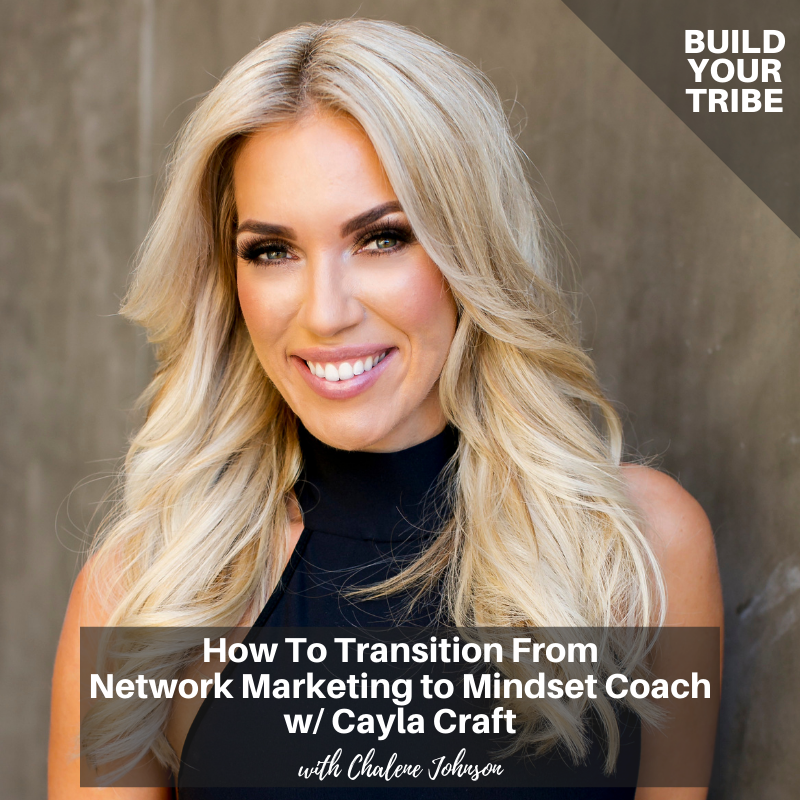 Important Links from the Show
Click here to subscribe to Build Your Tribe!
Click here to rate and review!
Make sure you scroll down, tap to rate with 5 stars, and then select, "Write a Review." Then be sure to DM me with a screenshot and I'll do my best to read your review on the air! 
Subscribe to the podcast Mommy Millionaire
Follow Cayla on Instagram at @cayla.craft
Lean more at Mommymillionaire.co
If you liked this episode, check out Episode #373 – From Network Marketer to Building a 7 figure Lifestyle Brand with Erin Sanderson of FitRockerChick
Leave me a message about this episode!
To submit requests for The Chalene Show: thechaleneshow@chalenejohnson.com
To submit requests for Build Your Tribe: buildyourtribe@chalenejohnson.com