Brock and I talk endlessly about finding your niche and how important it is to narrow it down. But what about changing up your niche — rebranding, if you will? How do you do it? Should you do it? How do you really know when it's time/the right thing to focus on? Today, I share my thoughts on this always relevant and important topic!
You'll find out:
Why you have to stick to ONE niche to grow
What to do before you jump ship (from your niche)
When you can change your niche without a big announcement
How to crossover between niches
Why/how I'm at a place in my career to talk about all the things
When I don't suggest to change your niche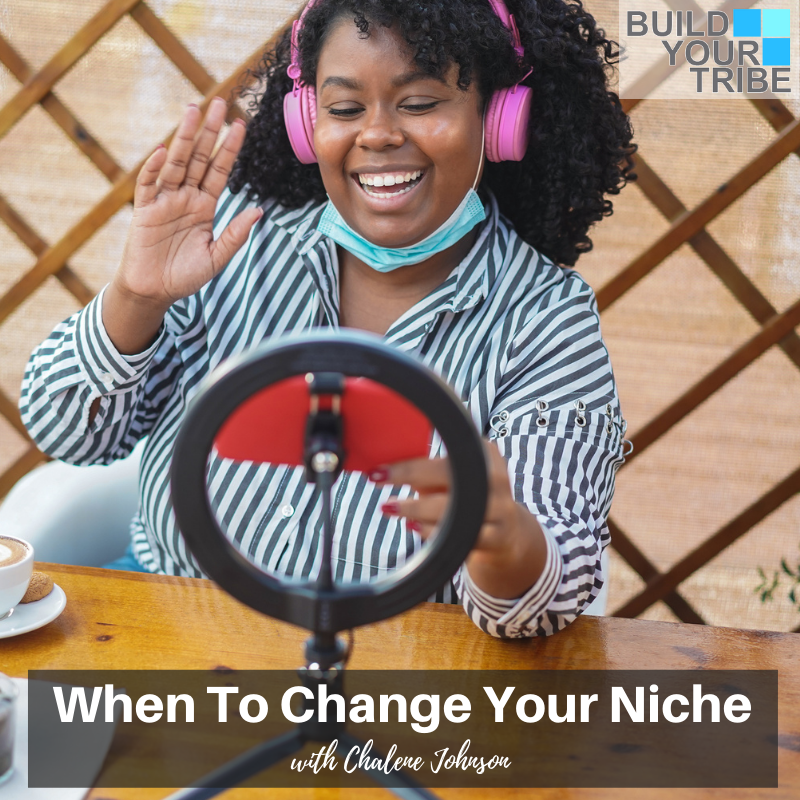 Important Links from the Show
Click here to subscribe to Build Your Tribe!
Click here to rate and review!
Make sure you scroll down, tap to rate with 5 stars, and then select, "Write a Review." Then be sure to DM me with a screenshot and I'll do my best to read your review on the air! 
Check out InstaClubHub! The ONLY All-In-One Instagram Resource Community Designed To… Grow Your Following and Reach More Customers on Instagram™ (All in Just Five Minutes a Day!)
If you liked this episode, check out Episode #534 – How to Prepare for Big Changes in Business and Life
Leave me a message about this episode!
To submit requests for The Chalene Show: thechaleneshow@chalenejohnson.com
To submit requests for Build Your Tribe: buildyourtribe@chalenejohnson.com