Hashtags can be one of the most effective ways to organically reach a new audience! And, most especially, if that audience is niche and very targeted. This is when you have total control — as you'll be able to completely dictate who's going to see your posts (based off the hashtags you apply to them). But how? In this episode, Brock will give you his tips and strategies when it comes to using hashtags to attract the specific audience you desire!
You'll learn…
What Brock did to change the branding on his IG after High School

The 1st thing you should do with your Instagram (before considering hashtags)

Where should hashtags live on your feed

How many hashtags you should have

How specific should your hashtags be

How varying your hashtags should be per individual post

A mind-blowing trick to access your pre-determined list of hashtags immediately

Statistics on the benefits of hashtags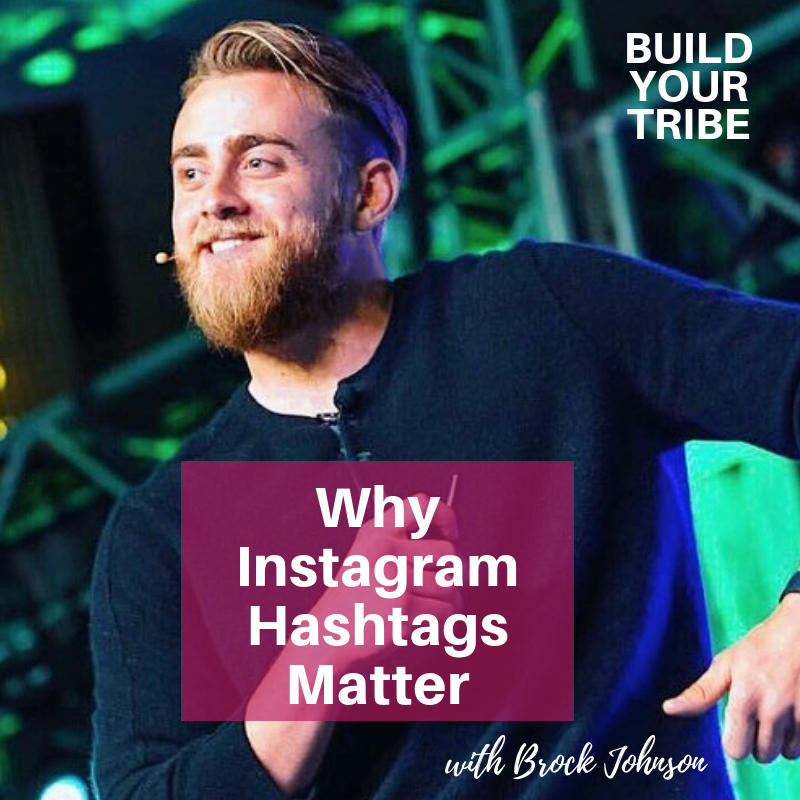 Important Links from the Show
Click here to subscribe to Build Your Tribe
But be sure to go to IGHACKS to sign up for the free IG report and video series of the formula we use at Team Johnson when it comes to selling on social media.
Find Brock Johnson on YouTube & subscribe by searching Brock11Johnson.tv in your browser and clicking subscribe!
Find Brock on Instagram: @Brock11Johnson
Brock's Tik Tok course: http://www.teachtiktok.com
If you liked this episode, check out Episode #272 – The Best Type of Instagram Content
Leave me a message about this episode!
To submit requests for The Chalene Show: thechaleneshow@chalenejohnson.com
To submit requests for Build Your Tribe: buildyourtribe@chalenejohnson.com