Bret Johnson, my husband, is an important part of a legacy in local sports. In this CarSmart episode, Bret gets personal as he shares how his childhood experiences shaped how we parented our sports-involved kids. Listen, as we talk about our best practices for raising children who participate in athletics!
You'll also find…
How important it is, as a parent, to be mindful of your child's need to please you

Bret's rules, including: not talking with our kid's about their games right after they're over and how you ONLY coach during your child's game — but not after

Why you should let your child decide which physical activity they want to pursue

Why you should never express disappointment in your child's ability

The average length of a career in sports

Why you shouldn't live through or for your kids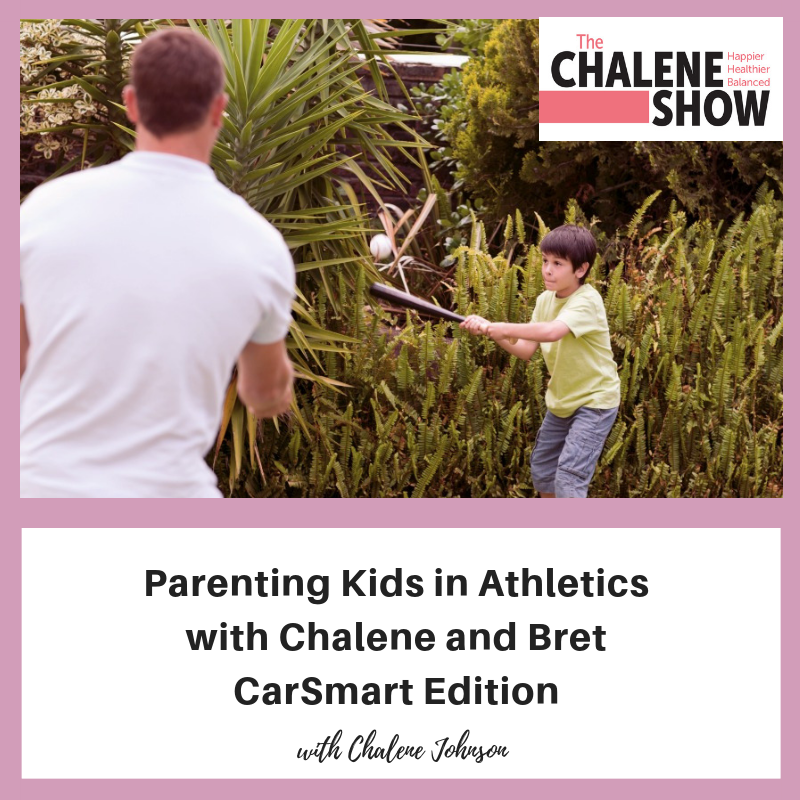 Important Links from the Show
Click here to subscribe to The Chalene Show!
Pre-Order your copy of the 131 Method book (already #1 in Health on Amazon) and then receive your FREE series on MINDSET (when you enter your order)!
If you liked this episode, check out Episode #332 – Help Your Kids Be a Healthy Weight
Leave me a message about this episode!
To submit requests for The Chalene Show: thechaleneshow@chalenejohnson.com
To submit requests for Build Your Tribe: buildyourtribe@chalenejohnson.com