We have mislabeled self-care and marketed it in such a way that makes us believe it's something we — especially women — indulge in. Knowing that many people share this sentiment, I took to Instagram and asked "Why don't you regularly prioritize self-care?" Today, I'll reveal some of those answers, my responses to them, and how to redefine/rethink the idea of self-care.
You'll find out:
The #1 reason my followers said they don't engage in self-care
The term I'd like you to use instead self-care
What is self-care, for me?
How often we should practice self-care
Why/how your self-care should have intention
The power of putting pen to paper re: self-care
Why we've defined self-care backward
The time I lost my self-care
Why/how boundaries are self-care
My permission to be intentional about doing things that make you feel good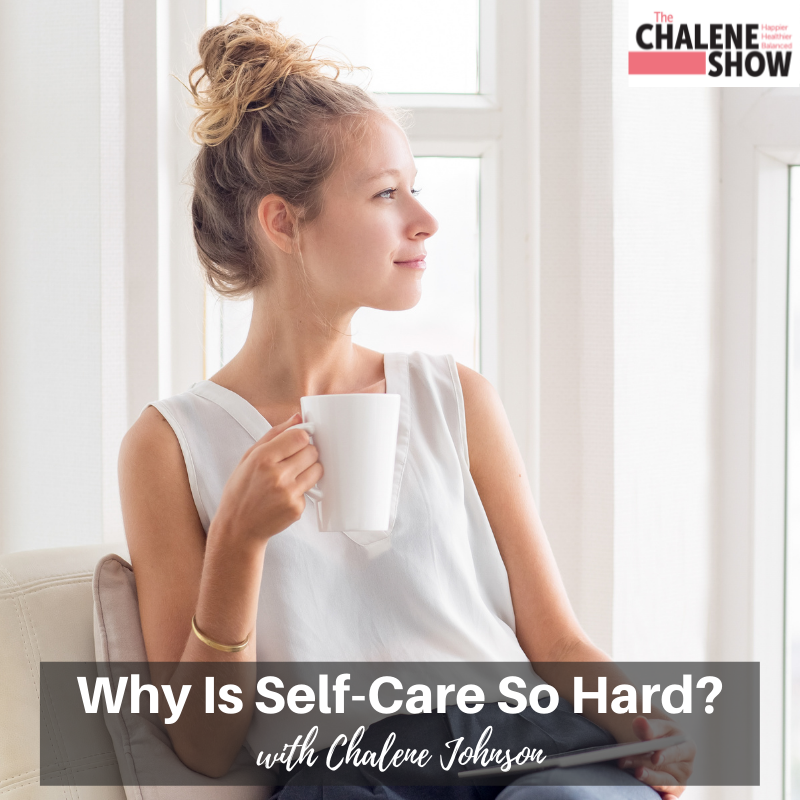 Important Links from the Show
Click here to subscribe to The Chalene Show!
Click here to rate and review!
Make sure you scroll down, tap to rate with 5 stars, and then select, "Write a Review." Then be sure to DM me with a screenshot and I'll do my best to read your review on the air! 
If you liked this episode, check out Episode #752 – Gut Health Inflammation and Weight Gain
Leave me a message about this episode!
To submit requests for The Chalene Show: thechaleneshow@chalenejohnson.com
To submit requests for Build Your Tribe: buildyourtribe@chalenejohnson.com