Do you have a loved one who has ADD or ADHD? If so, you're in the right place! My husband, Bret, opens up about how to cope when someone important in your life (like me!) is diagnosed with this disorder. He'll cover many topics, including: how to be patient, how an ADD brain works, and different hacks he implements — which have proven quite helpful in our marriage! This is a CAN'T MISS episode if you know someone with ADD or ADHD! 
Other tips you'll learn for those living with someone who has ADD / ADHD:
Accepting why you have to repeat yourself
What you CAN'T do when communicating
Why you must respect and learn the optimum times of the day they

— with ADD

—

operate
Why it's healthy to lie (re: time)
Why you shouldn't be detail-oriented
How to prepare for watching something together (eg., documentary, TV show, speaker, etc.)
Be on top of items misplaced
The importance of saying, "finish your thought"
Why you must be in charge of keeping important documents in a private spot
Why, ultimately, your relationship can be fun
And…
My personal statement at the beginning of the episode (re: understanding my ADD and its impact)
How ADD still affects our marriage
Ending with my (startled) feelings on Bret's thoughts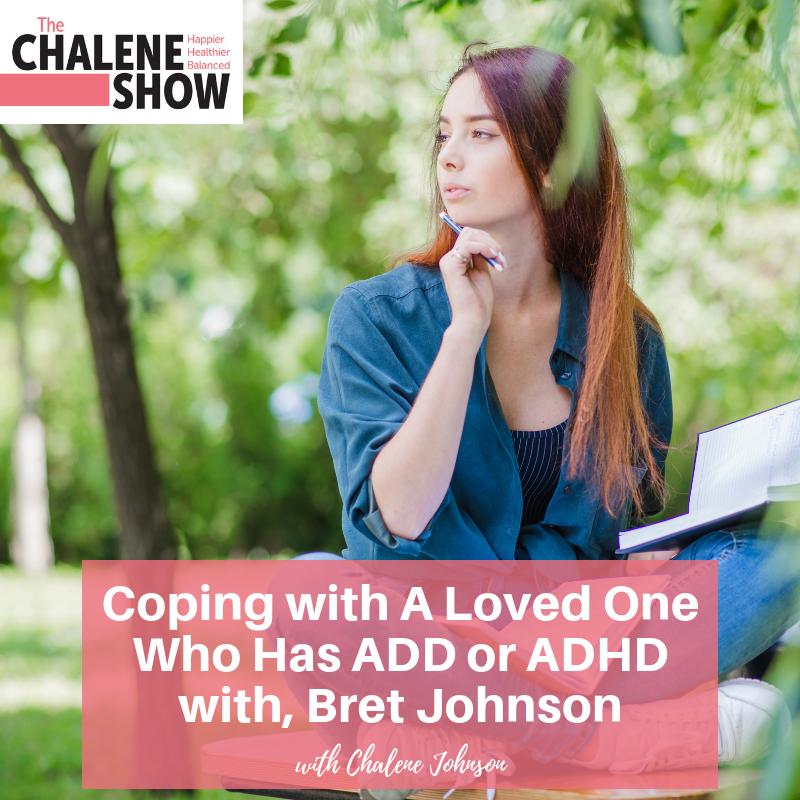 \
Important Links from the Show
Click here to subscribe to The Chalene Show!
If you liked this episode, check out:

Episode #472: Treating Adult ADD with Dr. Daniel Amen
Episode #302: How to Stop Being Late or Get Someone Else to Be On Time | Part 1
Episode #304: How to Stop Being Late or Get Someone Else to Be On Time | Part 2
Leave me a message about this episode!
To submit requests for The Chalene Show: thechaleneshow@chalenejohnson.com
To submit requests for Build Your Tribe: buildyourtribe@chalenejohnson.com