Emotional intimacy deepens all types of relationships, but not all relationships will be emotionally intimate — nor should we expect that. Today, I share what is needed to improve emotional intimacy — in ANY kind of close relationship — but remember…  it takes two to tango.
You'll find out:
What is emotional intimacy
Can you have emotional intimacy with someone who's wounded?
When Bret and I started to feel emotional intimacy (and why)
Why emotional intimacy is based on authenticity and can't be faked
Signs you're emotionally disconnected
Why/how emotional intimacy requires vulnerability
Examples from my marriage before we were emotionally intimate
A personal anecdote with a friend, including past confrontation and how emotional intimacy played a role in the relationship surviving
Why proximity is integral to emotional intimacy
Why it's so important to get on the same schedule as your partner
Why nothing feels quite like emotional intimacy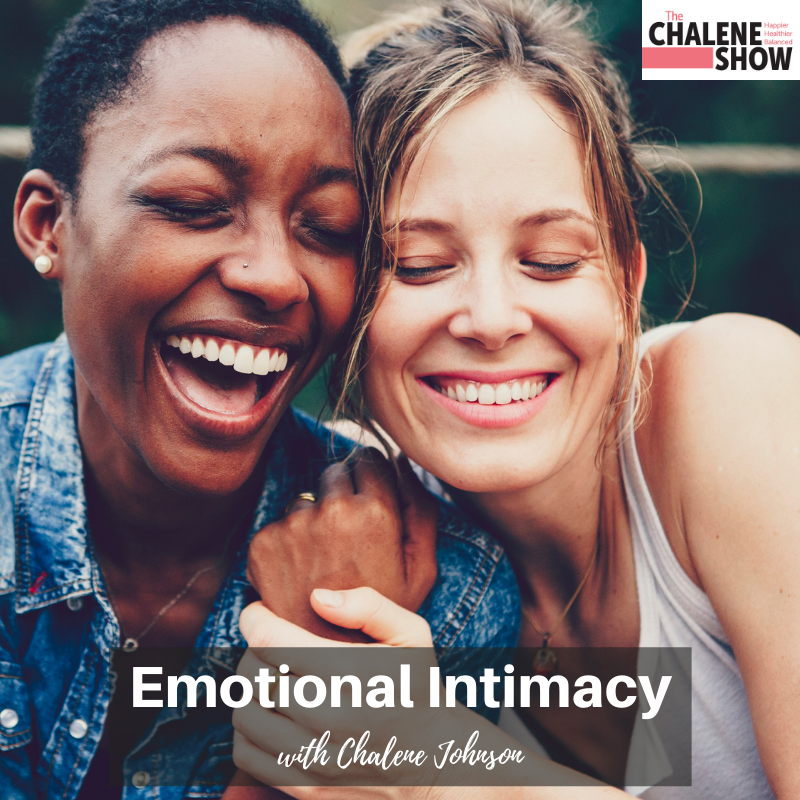 Important Links from the Show
Click here to subscribe to The Chalene Show!
Click here to rate and review!
Make sure you scroll down, tap to rate with 5 stars, and then select, "Write a Review." Then be sure to DM me with a screenshot and I'll do my best to read your review on the air! 
If you are considering therapy check out drmcayla.com
If you liked this episode, check out Episode #749 – When Your Partner Isn't Into Personal Growth
Leave me a message about this episode!
To submit requests for The Chalene Show: thechaleneshow@chalenejohnson.com
To submit requests for Build Your Tribe: buildyourtribe@chalenejohnson.com