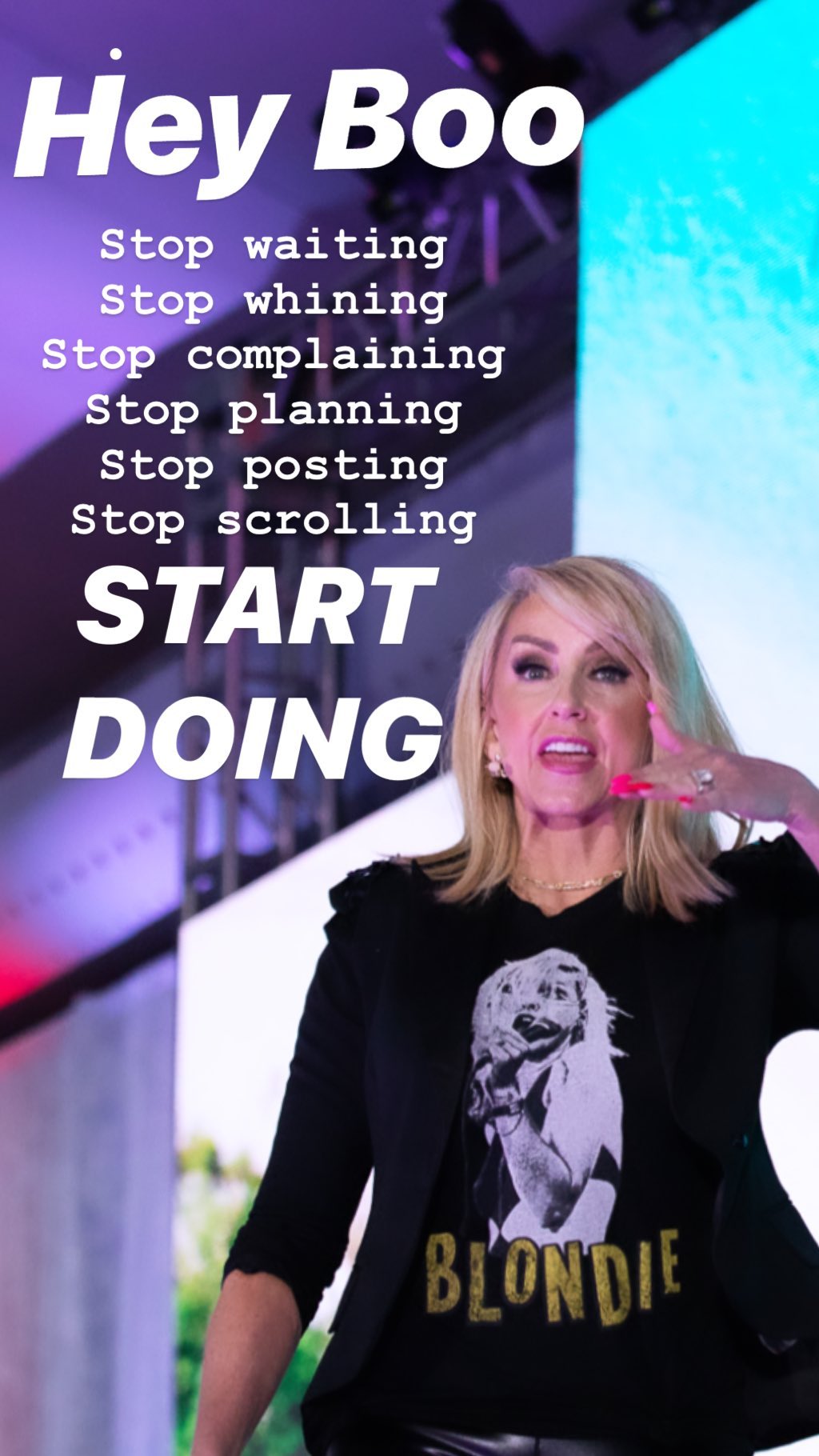 Growth Hacks For Your Instagram
I posted this brand new tutorial on IG (the very platform I'm teaching about) and the comments were fire. So, that's saying something. Look, if you really want to grow your Instagram the right way, you MUST check out these quick tips! Before you do, though, let me know in the comments if your IG is Growing, Dying or Stuck? Regardless… you know I got you!
And download my Instagram Guide, IGHACKS!
Podcast Highlight of the week: Tips To Stop Worry and Start Living
There is an endless barrage of obstacles that can get in our way as we try to attain happiness. However, perhaps one of our biggest obstacles is our own mind. As the song says, "Free your mind and the rest will follow." In this week's pod highlight, I talk about a few of the ways that we allow our own brains to get in the way of our success. Whether it's about forgiveness, acceptance, or setting your own personal boundaries, this episode has some great tips to help you, well, be you!
Other Pod gems you may have missed:
Laundry Hack in the AM and Fashion 911 in the PM
If Forrest Gump's mom followed me on IG Stories, I have a feeling she'd have to agree there's even more variety than a box of chocolates. I mean, seriously, you just never know what you're gonna get! Just the other morning, Dr. Mcayla — involuntarily — discovered the laundry hack of the century. And that same day, about 12 hours later, I had a true high heel emergency. What did the good doctor invent and who came to my rescue? Watch and find out!
Sometimes you have to keep things light and fun, right?
I'll see you around these parts next week! Or in a minute if you are, indeed, following my Instagram shenanigans. #MrsGumpApproved
XOXO,
Chalene