Comments on Instagram (and social media, in general). Oh, how we want them. Crave them. Feel validated by them. No matter what social platform you're on. That said, have you ever put much thought into HOW you should respond to said comments? Probably not. Well, that's a problem if you're looking to grow your audience and increase engagement all around.
6 Tips To Crush Comments On Social Media
Tip number one: Speak like a human being.
The occasional LOL is acceptable but when someone takes the time out of their day to leave you a thoughtful comment and you reply with THX, you might as well be slapping them in the face. Abbreviations have no place in business and they should not be used when you're replying to comments on social media.
Tip number two: Message like you're talking with a friend.
How do you build a relationship with someone online? Speak to them like you're already in that relationship with them, as if you're good friends. Don't use a formal, reserved, and distant tone.
When you communicate with someone in this personal capacity, even a total stranger, they can really feel it.
And when you care for other people, they will care for you.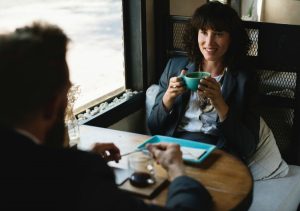 Tip number three: Come from a place of empathy.
People aren't always going to be on the same page as you. Sometimes they're not going to totally understand what you're saying. They might even disagree with whatever it is you're posting about and leave a hateful comment.
Just in case you get negative comments (though, chances are slim), no matter what you do, reply to that comment from a place of empathy.
Understand that maybe the other person is going through a bad day. Perhaps he's a nine-year-old who stole his parent's phone and is just trying to have some fun online by commenting annoying things under people's posts.
If you come from a place of understanding, it will be much easier to reply to all kinds of comments online and it'll help you be more patient and relaxed when helping people out on social media.
Tip number four: Be polite.
This tip is a closely related cousin of the last one, but deserves its own mention. Focus on being overly polite! Thank people and go above and beyond when thanking them.
Be crazy appreciative for anything. People are taking the time out of their day – precious seconds from their life – when leaving comments on your social media. Why wouldn't you be appreciative of that?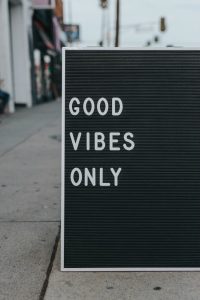 Tip Number five: Match their level of effort.
When someone comments a thumbs up emoji, reply with an emoji. If someone messages a couple of sentences, reply with a couple of sentences. Did a follower take the time to write multiple paragraphs in a direct message? Well then, respond similarly.
For the 6th tip – PLUS A BONUS TIP – you need to catch my hot-off-the-presses podcast with social media expert, Brock Johnson, titled: Do THIS To Increase Engagement, Build A Tribe & Gain Customers! I'm telling you, the BONUS TIP has everybody freaking out! I couldn't even count the amount of messages my podcast lifers sent me about it! LISTEN NOW!