Plus! 131 Method Book Is Here and 7 Tips To Be Better on Camera!
This week, my 2nd book hit the shelves and I got the credit. But! It most definitely is a team of amazing people (Team Johnson, for the win!) who made this book possible. At the front of that pack is this man. And I'm his biggest fan.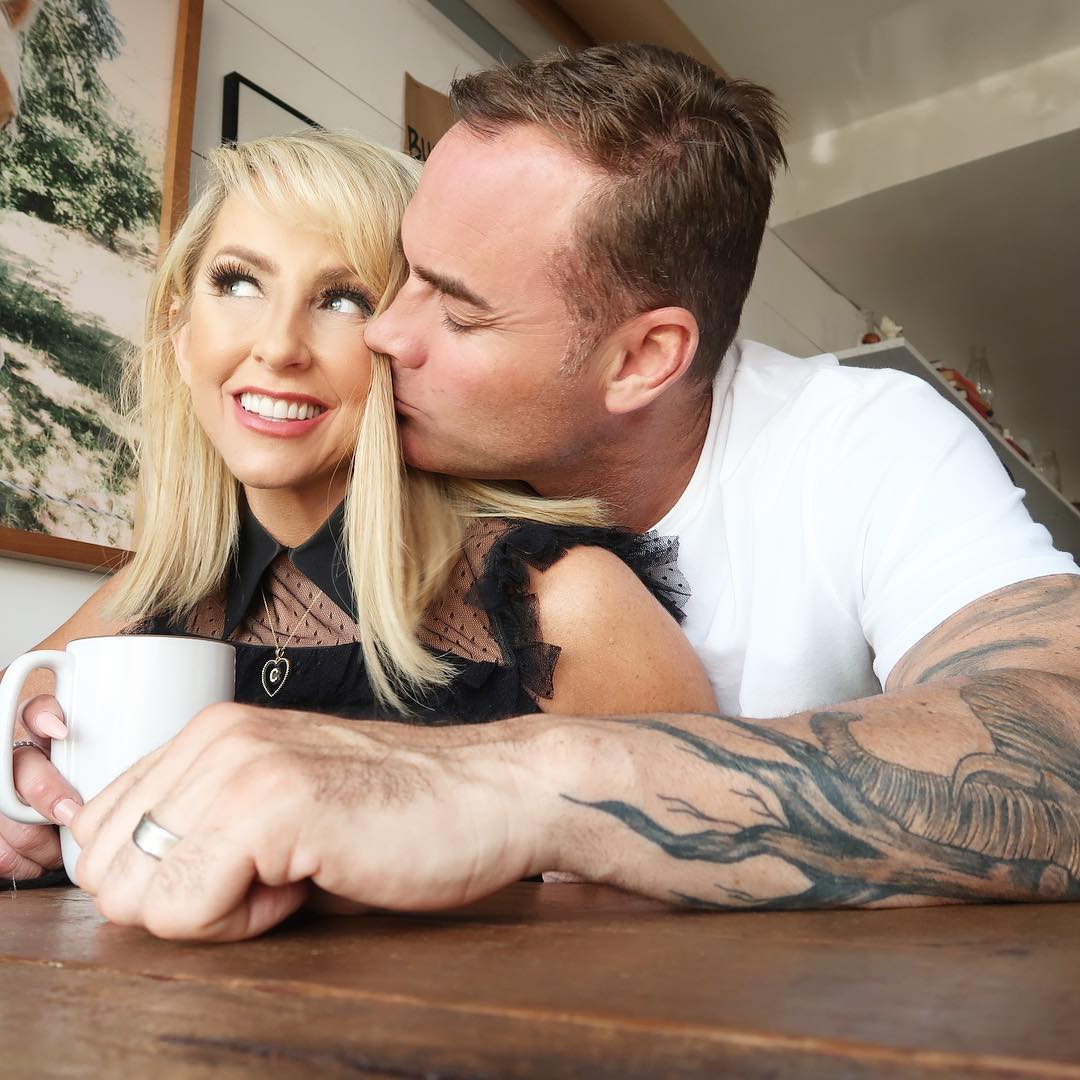 We do EVERYTHING together from parenting to exercise, from business to dream making. When it comes to the many businesses we've built together, he does the hard stuff. He does the stuff that doesn't get applause from the stage. I might be on the cover of the book — but it is only possible because of this man. Bret is the one who turns our dreams into reality…

And make sure you're following Bret on Instagram!
131 Method Book Is Here! (and Sold Out On Amazon!)
I've said this before, y'all were my co-authors for the 131 Method book! So, it was a pleasure beyond all pleasures to spend the week signing copies of the book for you at local bookstores and at The Chalene Show Live! Here's some cool footage + time-lapse at the launch party (lots of books to sign!) at TJHQ!
Hey, don't forget to use #131MethodBook when posting on social!

And just in case you've been out of the loop,
Pick Up your copy of 131 Method TODAY and join the revolution!
7 Tips To Be Confident On Camera
Listen, I truly believe that using video on social media — Instagram, YouTube, Facebook, etc. — is one of the key ingredients to building your business today. If not, THE key. I mean, what other medium allows you to talk directly to your viewers, right?! It allows peeps to get an understanding of who YOU are and why you might be able to help them.
TRUTH: I go to bed EVERY night trying to figure out how I can serve you better.
From fostering personal relationships with my #Snapfam to filming the PiYo infomercial on my iPhone to going Live on IG… having a positive effect on YOUR life is my passion. And yeah, using that good ole camera lens is often the place to do it!
So, needless to say, I recommend you give it a try! Go ahead and watch this video because I think you're going to pick up some awesome pointers — whether you're brand new to filming selfie-style or a seasoned pro!
As I mentioned in the vid, if you're looking to grow on Instagram, check out this free IG Report! Ya got nothing to lose!
Why You Should Get On TikTok
We've just discussed some of the benefits of going on camera, but hey, I'm not going to lie… if you're a member of the PodSquad, then you legit know the way to my heart forever and always.
Onto the podcast feature of the week…
TikTok — formerly known as Musical.ly. — is the fastest growing social media app in the last quarter of 2018 and the first quarter of 2019. It's absolutely blowing up, and it's super fun! My son, Brock, decided to take a quick moment and tell you all about it because it's such a great tool for building your tribe!
Is this app for everyone? No. But then again, no social media platform is right for everyone.
Make sure you hit that play because Brock is going to give you his total perspective on TikTok, how to best use it, who it's for, what are the demographics, and even some ideas on how you can use it to leverage new followers on other platforms!
In other podcast news this week:
Oh! Just for giggles… check out Team Johnson dancing on TikTok! The things I make them do!
And give me follow on TikTok for all kinds of impromptu dancing, lip syncing, and Lord knows whatever else I feel inspired to share!

Let me know your fave takeaways this week, lifers!
XOXO,
Chalene