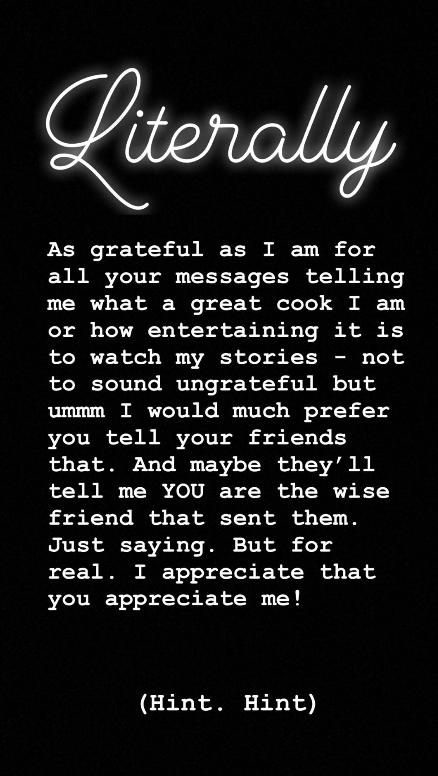 As Seen on Facebook: 2 Things You NEED In 2020
Don't ask me how I know what you absolutely 100% need in this (still) New Year. But I know.
By the way, when do you stop saying "Happy New Year!"? I'm curious. Tell me in the comments.
I digress. 
Call me a fortune teller, clairvoyant, a psychic or whatever, but I'm sure there's a certain item of clothing you must begin 2020 with and, also, a certain kind of book. Don't debate me on this one, lifers!
I know you're dying to find out what, so enough with the suspense…
My staff tells me we're starting to get super low on our new Limited Edition Queen Bee Journals! So, I wouldn't wait to grab your set!
Podcast Feature of the Week, As Heard On The Chalene Show: Caring For Aging Parents | Part 1
In this week's pod highlight, you're a fly on the wall of a very candid conversation between Bret and I as we open up about his father's struggle with Alzheimer's and how it affects our entire family. This particular show is extra special because I recently took to Social Media and asked if anyone would like to share their journey with aging parents — in the hopes it might help others. You'll hear some of those powerful, emotional, comforting, educational, heart-rending, and very real responses when you hit that play…
Other pod gems from this past week:
As Seen On IG Story: You're Dead, Now What?
Maybe you're too young to remember the theme song to 80s sitcom Facts Of Life, but it starts with…

You take the good
You take the bad
You take them both and there you have
The facts of life
The facts of life
[If you're singing right now, I love you.]
Anyway, guess what? We're all going to die one day. And if that isn't a fact of life, I don't know what is!

Look, every day is a gift. I don't care how old you are, how healthy you are, you may not be here tomorrow. It's crazy to think about, but it's just reality, you know?
So, listen… you need to take care of some things. To make life easier for those you love most after you're gone. And, in this week's featured chat, I happen to have the best hack for you to do just that!
You're welcome.
No need to search Amazon for the best after-life tool around… I got you
RIGHT HERE
, girl!
Have an amazing weekend and cherish the ones you love most. Maybe call that person you've been meaning to? Just sayin'.
XOXO,
Chalene