Today, I discuss how body image impacts our personality, decisions, opportunities and — most damaging of all — our children's perceptions of their bodies. Learn how your conscious and subconscious thoughts might actually be keeping you overweight, unhealthy and unhappy. You'll hear tactical / practical steps to improve the way you feel about your appearance which, in turn, affects the way people respond to you. I also provide tips on how to handle relationships with those who make you feel worse and whether or not you should consider cosmetic interventions.
You'll also find out:
The day of the year the greatest amount of people search "I hate my body" online
How most Americans tend to describe their ideal perfect body
Pondering on what "muscular" looks like
Why each have our own subjective and objective idea of what's attractive
One of the easiest ways to change the way people view you
Those who are at the greatest risk of dying from COVID-19
When to consider cosmetic surgery
When you shouldn't accept what you look like
The right question to ask yourself re: your health and body weight
The #1 thing to do if you want people to respond to you in a different way
Why changing what you are on the outside has little to do with how people perceive you
My suggestion on what you should do before an event where you know you'll be hard on yourself
What makes you attractive in other people's eyes
Who often has the most negative body image issues
Why traumas, in general, are a very common reason many struggle with loving themselves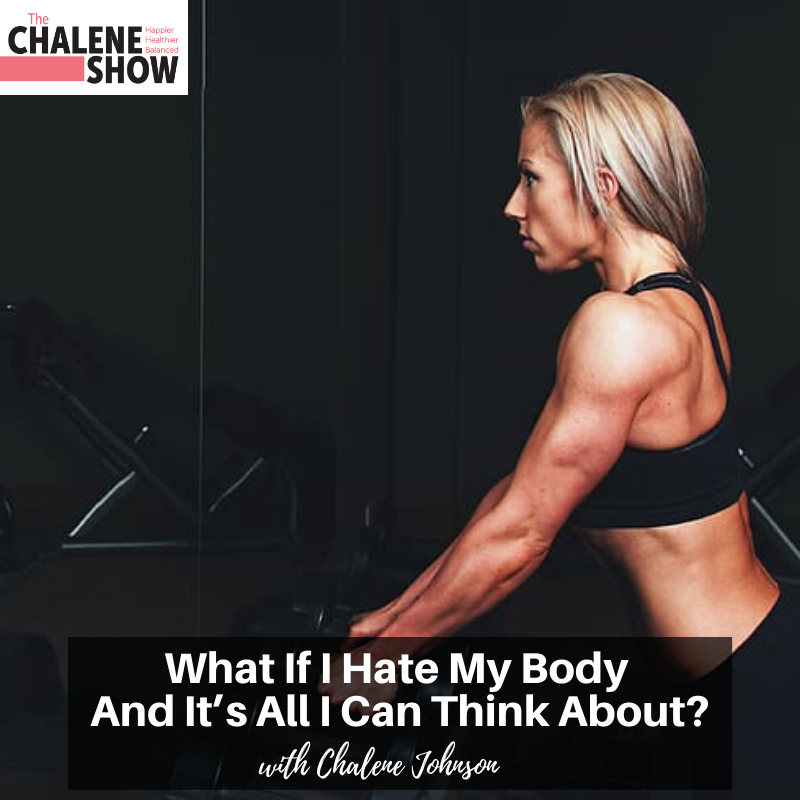 Important Links from the Show
Click here to subscribe to The Chalene Show!
Click here to rate and review!
Make sure you scroll down, tap to rate with 5 stars, and then select, "Write a Review." Then be sure to DM me with a screenshot and I'll do my best to read your review on the air! 
If you liked this episode, check out Episode #445 – Do You Have to Love Your Body?
Leave me a message about this episode!
To submit requests for The Chalene Show: thechaleneshow@chalenejohnson.com
To submit requests for Build Your Tribe: buildyourtribe@chalenejohnson.com